LYMAN STEVENS LOOMIS, JR. (1912 - 1944)
"Tom"???
(Pilot)
(CNAC November 1943 - June 8, 1944)
(Captain - ???)
(Hump Flights - XXX)


In the 1943-45 log book of Don McBride, Thomas listed his home address as: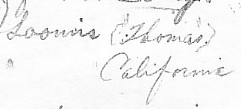 Loomis (Thomas)
California
NOTE, 10-10-2012: For some reason the first name "Thomas" had been attached to Lyman Loomis. If I ever figure it out, I'll post something. Maybe he just wanted to be "Thomas"/"Tom". We may never know.

---
From The Dragon's Wings, quoting Capt Don McBride, "June 8: Tom Loomis and crew killed today when #85 blew apart in the air over Kunming during an instrument letdown. I was making a final approach when his burning plane fell past the nose of my ship. It was in several pieces. Ashes and burned parts fell all around us."


---
Newspaper Clippings -- July 1, 1944
(delayed from May 21, 1944)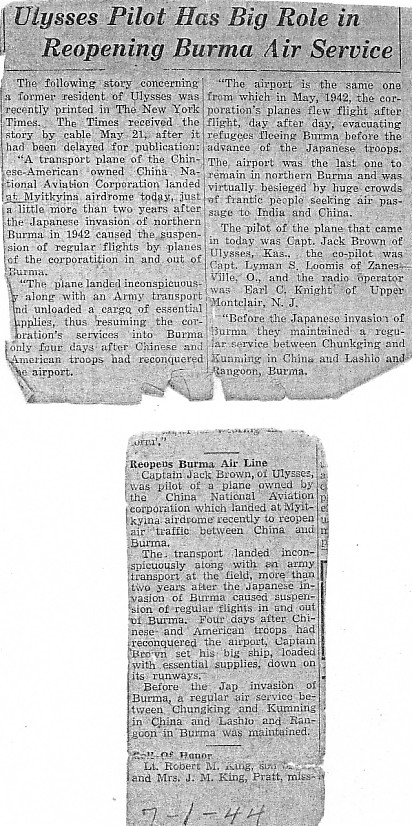 names mentioned:
Capt. Jack Brown from Ulysses, Kansas
Co-Pilot Capt. Lyman S. Loomis of ZanesVille, Ohio
Radio operator Earl C. Knight of Upper Montclair, New Jersey
---
This is Punchbowl - Overlooking Honolulu, Hawaii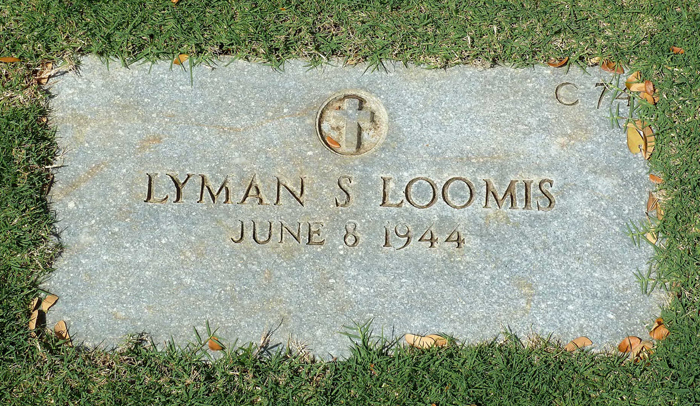 Lyman's remains were transferred to Punchbowl.




If you would like to share any information about Lyman Loomis
or would like to be added to the CNAC e-mail distribution list,
please let the CNAC Web Editor, Tom Moore, know.
Thanks!


Background music to this page can be controlled here.
"Begin The Beguine".
Top of the chart in 1940.