In the 1943-45 log book of Don McBride, Robert listed his address as:


Robert B. McCaleb
1417 Jefferson Street
Muskegon Heights, Michigan

---
June 10, 2003
Received the following photos and bio today from Robert McCaleb via his son Rob. Thank you Bob and Rob.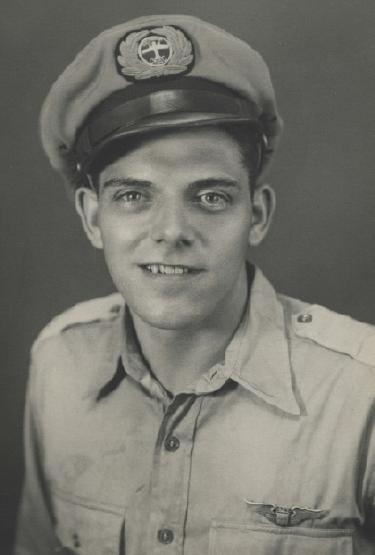 Bob McCaleb - 1944(?)


Robert "Bob" McCaleb
400 Lakeview Ct. – 7B
Spring Lake, Michigan 49456
(616) 846-2607

Winter address (Nov-May)
5745-1 Marina Dr.
Sebastian, Florida 32958
(772) 589-2280

May, 2003

I learned to fly through the Civilian Pilot Training program in the fall of 1941 while attending junior college and received my instrument rating in 1942. After marrying my high school sweetheart, Thelma, in 1943, we moved to Lansing, Michigan where I gained my commercial and instructor ratings before teaching ground school and flight training for the Air Corp at Michigan State University.

I signed my contract with CNAC at the Pan American Airlines office in New York on August 1st, 1944 for two years of service. Pan Am sent me to American Flyers in Fort Worth, Texas for instrument training and I reported back to New York on December 22nd. Pan Am sent me to Miami where I shipped out to Calcutta along with Bill Helling, William Dill, and Dean Anderson. We "deadheaded" on flights to Bermuda, the Azores, Casablanca, Cairo, Tehran, and Karachi to reach Calcutta. We stayed at Dum Dum airport through January, and then moved on to Dinjan. My first flight across the "Hump" was on February 2nd, 1945. It was a night flight over and back with Captain Roy Farrell. I made 12 round trips in February '45 to Dinjan and Kunming, and co-piloted another 14 trips in March.

While co-piloting in March of '45, we lost an engine and were forced to land at the Poushan strip in China near the Burma border. We had to layover for four days while CNAC flew a mechanic in to find and fix the problem. We spent most of our time at the plane but on our final night we went into the local village for dinner. The locals were very friendly and provided us a good dinner and our fill of rice wine. It was my first experience with rice wine and I returned to the plane like a tiger (slung over the hood of the jeep).

I continued to co-pilot for the first half of April, and after a check ride with Captain Charlie Uban, he recommended that I fly with Captain Robert Pottschmidt. I completed my checkout ride with Captain Pottschmidt and flew my first full Captain's trip in April '45 in a C-47.

I checked out in the C-46 in the latter part of the summer of '45 and made many trips into Ipin/Suifu around the north side of Ft. Hertz. I enjoyed that route; it was a longer run, in full daylight, and usually with an American co-pilot. I made a number of flights with Ralph Terry who had been my instrument instructor at American Flyer.

I rented an apartment in downtown Calcutta with "Tud" Tarbet. We were seldom there at the same time. We ate most of our meals at the US Officer's Club in the Hindustani Building, played golf at the Royal Calcutta Golf Club, and spent some time at the Tollygunge horse track south of Calcutta. In the summer of '45, after the monsoon season, I took a trip with Helling, Dill, and Anderson by train then by bus to Darjeeling to get a close look at Mt. Everest. The weather was very hot and the only thing available to drink was hot green tea, which I grew to enjoy. I remember the bus ride up the mountains to Darjeeling as the most frightening part of my whole time overseas, but the views in Darjeeling made the whole trip worthwhile. Besides seeing Mt. Everest, our hotel window looked out on K-2, the world's second highest peak.

When CNAC moved to Shanghai in the latter part of 1945, I was number 62 on the seniority list (at the ripe old age of 23) and was asked to stay on, but being a married man, I took the first chance I had to come home. I was released from my contract in January of 1946, after completing 229 trips over the "Hump" in '45.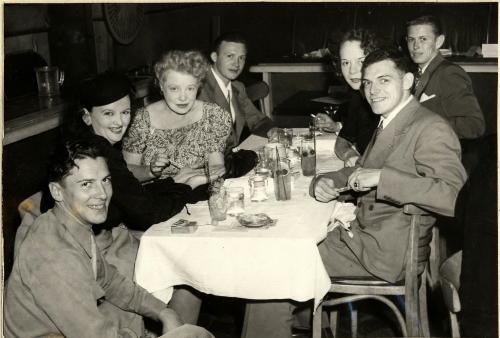 Miami in December of 1943
left side front to back:
Dean Anderson and his wife Jean, an unidentified lady and William Dill.
right side front to back:
Bob and Thelma McCaleb, and Bill Helling.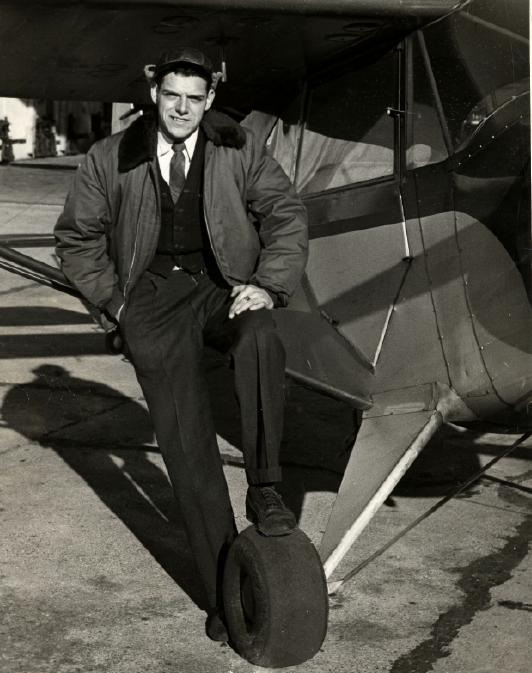 Bob McCaleb

If you would like to share any information about Robert B. McCaleb
or would like to be added to the CNAC e-mail distribution list,
please let the CNAC Web Editor, Tom Moore, know.
Thanks!