William C. Dill was admitted to the Wisconsin Bar in Milwaukee, Wisconsin in 1938.

---
From the 1965 CNAC Mailing List:
William Carter Dill
8611 W.North Ave.
Wauwatosa 13, Wisc.

---
Last known address from the 1965 CNAC Mailing List:
William Carter Dill
Ret - 2/64
Chicago, Ill.

---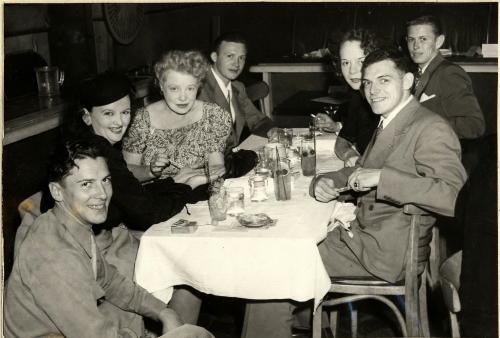 Miami in December of 1943
left side front to back:
Dean Anderson and his wife Jean, an unidentified lady and William Dill.
right side front to back:
Bob and Thelma McCaleb, and Bill Helling.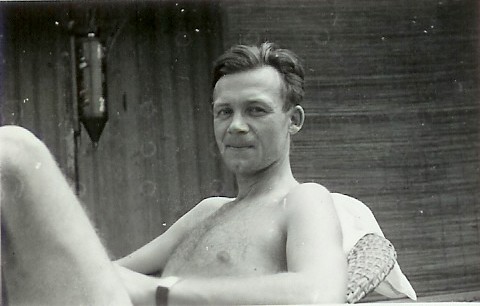 William Dill - 1944
(Photo Courtesy of Arnold Schilperoot)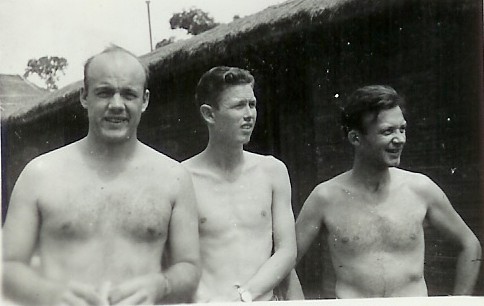 left to right
Lawyer, William Helling and William Dill - 1944
(Photo Courtesy of Arnold Schilperoot)
---
September 29, 2005

Tom,

I tried to make contact with Dill after we got back. He was in a law firm in Milwaukee, but I was never able to catch him. I asked Bill Maher about him and Bill said he had committed suicide.

Arnold (Schilperoot)

---

May 27, 2007
I recently heard from all three of Bill Dill's children; Tom Dill, Dave Dill and Diane Kuban.

Tom,

Attached please find a letter of recommendation for my father dated November 16, 1945 and signed by W.C. McDonald, Jr., Chief Pilot.

I have all of my dad's wartime logbooks, covering his student pilot days at Curtis Wright Airport (currently a Milwaukee County, WI golf course). According to the logbooks he primarily flew out of the following fields:

1. Curtis Wright/Milwaukee County: 10/24/41 to 1/12/43
2. Am Airport, Park Ridge, IL: 1/27/43 to 2/22/43
3. Grand Rapids AP: 2/24/43 to 3/22/43
4. Northport AP: 4/14/43 to 6/13/43
5. Carlstrom Field, Arcadia, FL: 10/8/43 to 9/2/44 (listed as U.S. Army from this point forward)
6. Meacham Field, Fort Worth, TX: 10/26/44 to 12/14/44
7. Dumm Dumm Aerodrome, Calcutta, India: 1/22/45 to 2/4/45
8. Dumjang/Kunming, China: 2/6/45 to 10/31/45

His first trip as Command Pilot was 5/27/45

Named references in his logbooks were:

Co-Pilot Felix Smith (6/1/45)
Co-pilot trip with Dean (5/6/45) [probably Charles Dean Anderson]
Check ride with Captain Ray Hauptman (5/12 to 5/15/45)
Final check ride with Captain Robert Julukino (sp?) (5/25/45)
Route check with Robert Pattsmith (Pottschmidt) (6/9/45)
Route check with Joe Klurzinan (Kurzman ) (6/16/45)
Gave route check Captain Ray Allen (6/22/45)
Route check Capt. C.D. Anderson (7/19/45)
Night check out Captain Robert Pattsmith (Pottschmidt)
Last Entry: "Test Flight" (10/31/45)

Interesting entries:

"Gold shipment" (6/27/45)
"Brake gas line on right engine :30' out - came in on single engine"
(8/21/45)

I did not total the log hours, but according to the letter of recommendation:

William C. Dill flew with CNAC from 10/9/44 to 11/1/45. During that time he logged 323 hours and 45 minutes, or 40 roundtrips, as Co-Pilot. He further logged 501 hours and 45 minutes, or 57 roundtrips, as 1st Pilot. Total time over the Hump was 825 1/2 hours or 97 round trips.

Tom, there was a story we heard from dad in bits and pieces. Perhaps you or members of CNAC have heard this story. Toward the end of the war, the Japanese attacked the air field while several pilots were still in their planes. Contrary to policy, the pilots abandoned their planes to have them shot up by the enemy. (Better the plane than the pilot.) Because it was at the end of the war, the Army merely reduced their rank as opposed to Court Martial. Please let me know if anyone knows anything more about this.

Lastly, by first class mail, I will be sending you 44 photographs. Only a few have inscriptions on the back either identifying the location or the people. I would appreciate getting these back at your earliest convenience. I hope you find this helpful. Unfortunately, I do not have any wartime correspondence. Nor did I run across anything mentioning your uncle.

How appropriate I review these materials over Memorial Day weekend.

Best regards,

Tom

Thomas C. Dill
7700 Eagle Street
Wauwatosa, WI 53213
(414)418-7048
E-mail: dillt@ctt.com


The following photos came from Tom Dill. We need you help to identify the places and especially the faces in these photos:


1
The back says "Capt. ????" - probably a ship's captain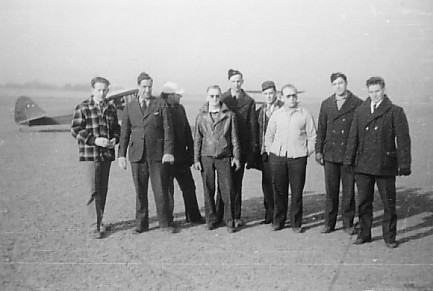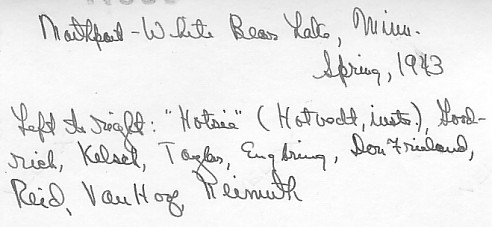 2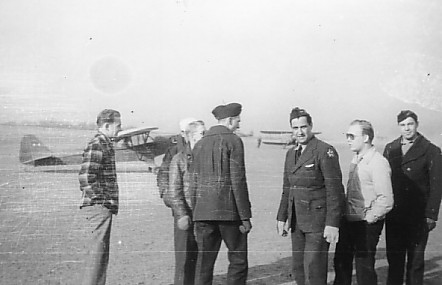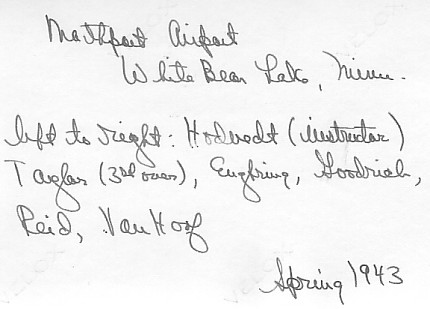 3



4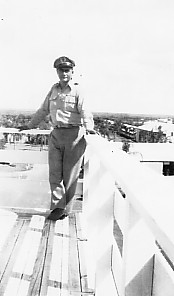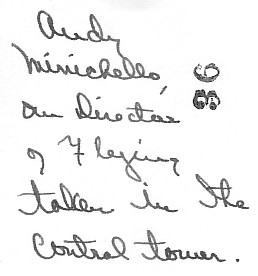 5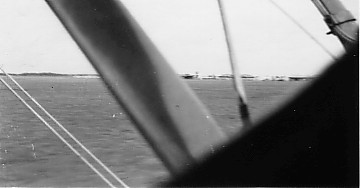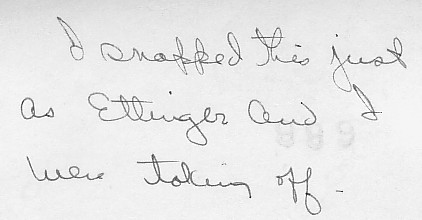 6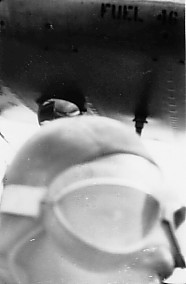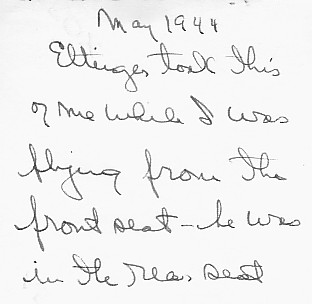 William Dill
7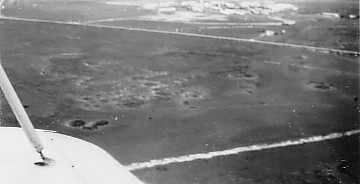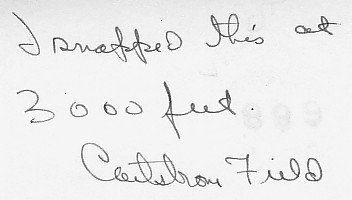 8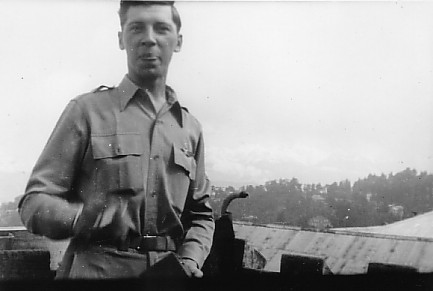 9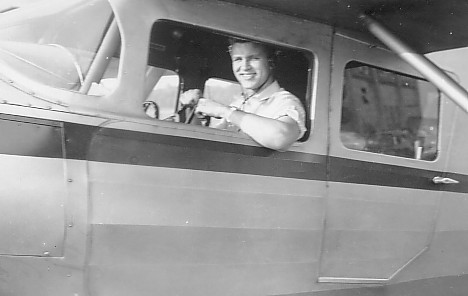 10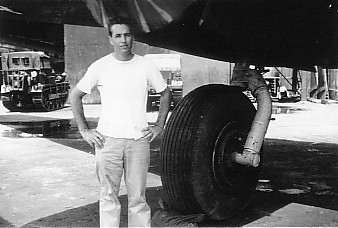 11
Dick Mulloy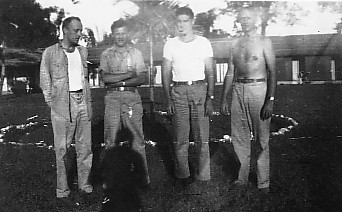 12
unknown, William Dill(?), Bob Sherwood and unknown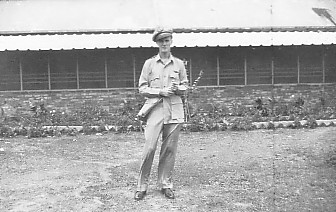 13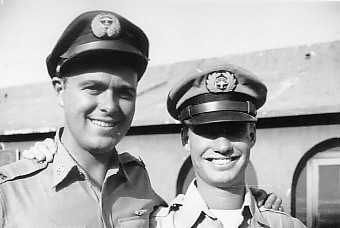 14
Is that Felix Smith on the left?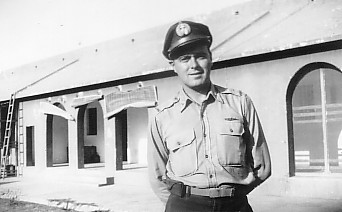 15
Is that Felix Smith again?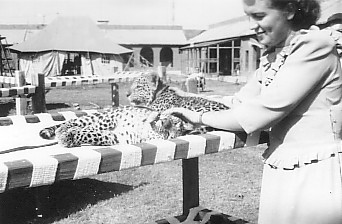 16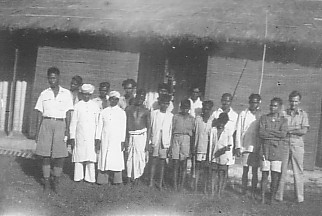 17
OK, do you know the guy on the right now?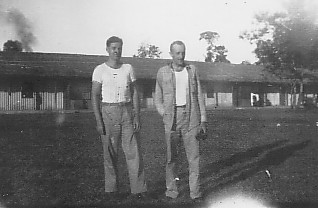 18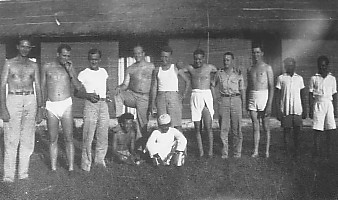 19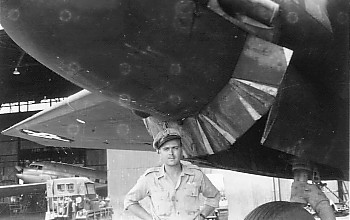 20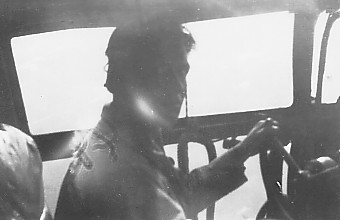 21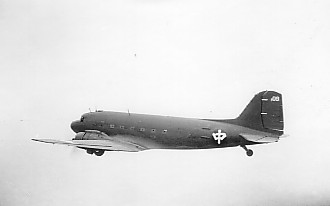 22
Tail #09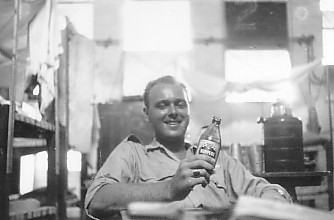 23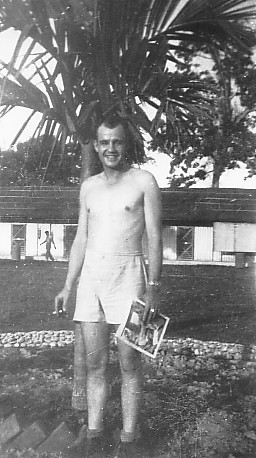 24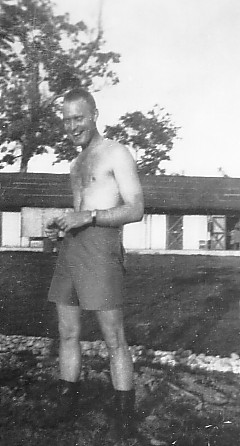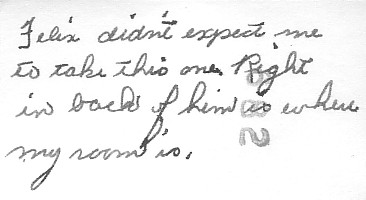 25
Felix Smith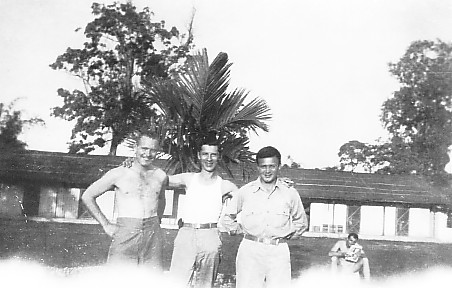 Felix Smith, unknown, unknown and unknown
26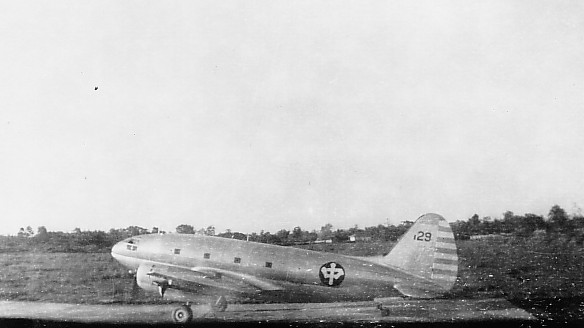 27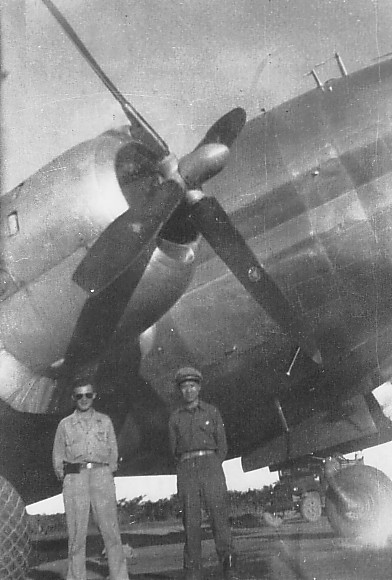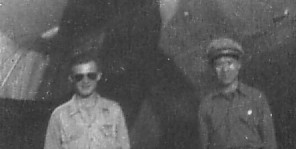 28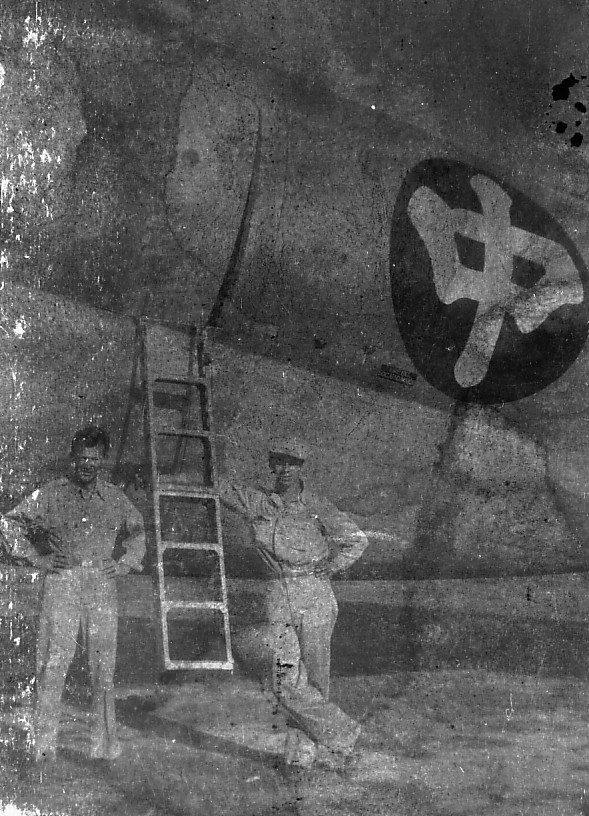 29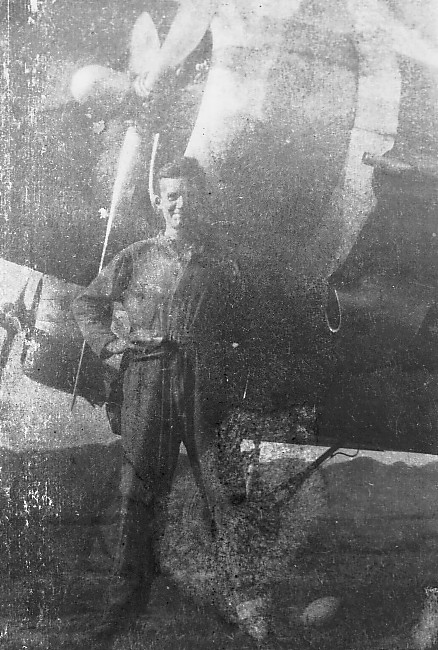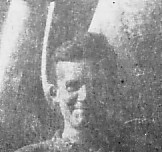 30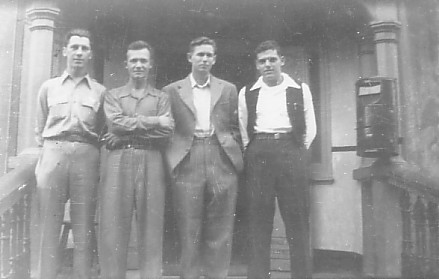 31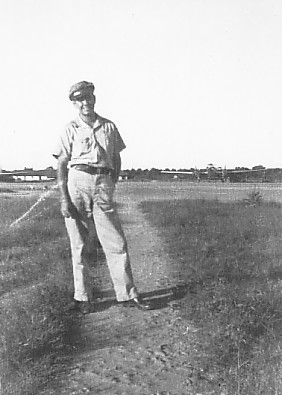 32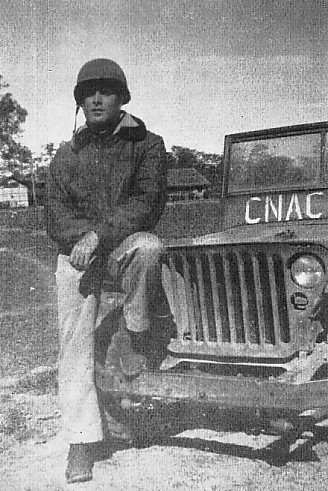 33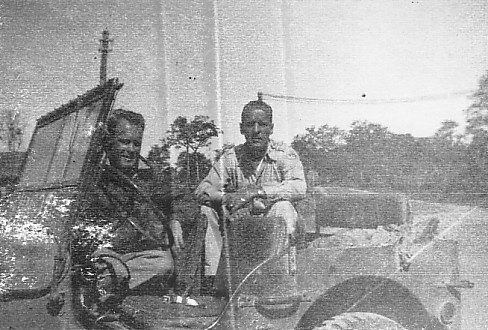 34
Felix Smith and unknown



35
Unknown and the middle guy may be Felix Smith and unknown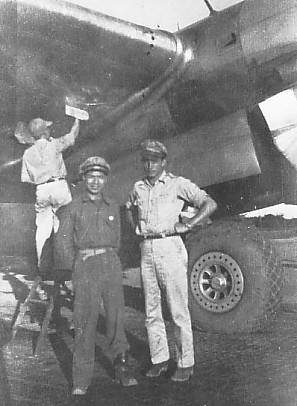 36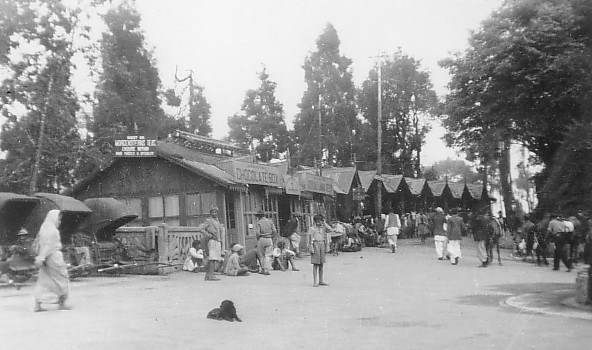 37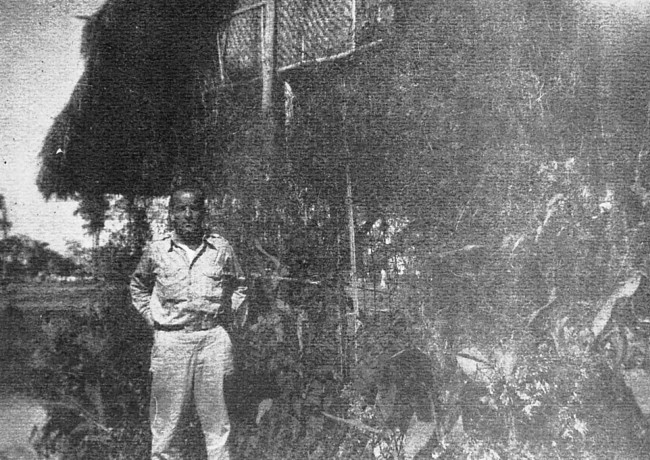 38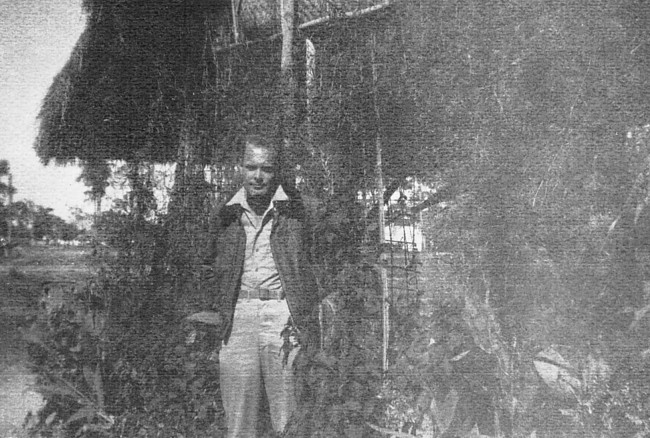 39
I think this is Felix Smith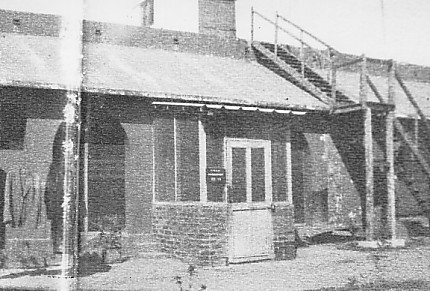 40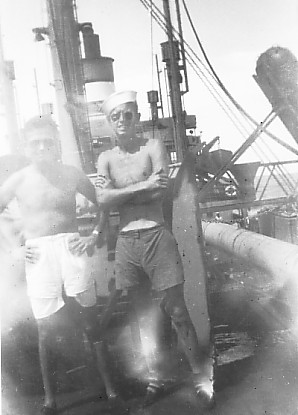 41



If you would like to share any information about William Carter Dill
or would like to be added to the CNAC e-mail distribution list,
please let the CNAC Web Editor, Tom Moore, know.
Thanks!