RICHARD L. GREEN (1922- 1945)
(Pilot)
(CNAC 1944 - June 15, 1945)
(Captain ???)
(Hump Flights ???)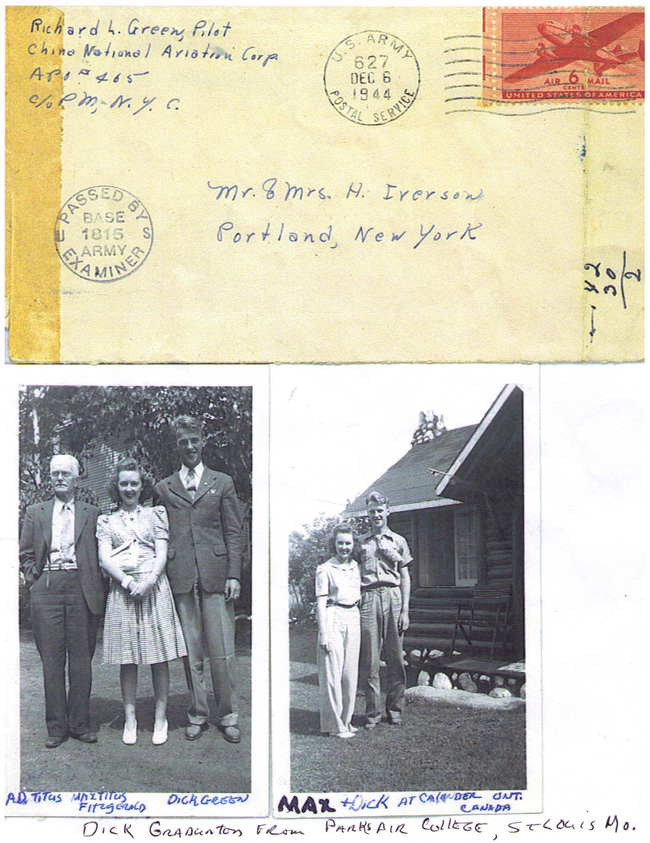 ---

In the 1943-45 log book of Don McBride, Richard listed his home address as:


Richard L. Green
Box 617
Brocton, New York
---
Richard Green was killed in plane a crash, June 15, 1945.

---
Pete Billon provided the following photo of Capt Richard Green and Capt Ced Mah on the road to Sikiang, NW of Kunming in Lolo country. The bearded gentlemen are French Missionaries.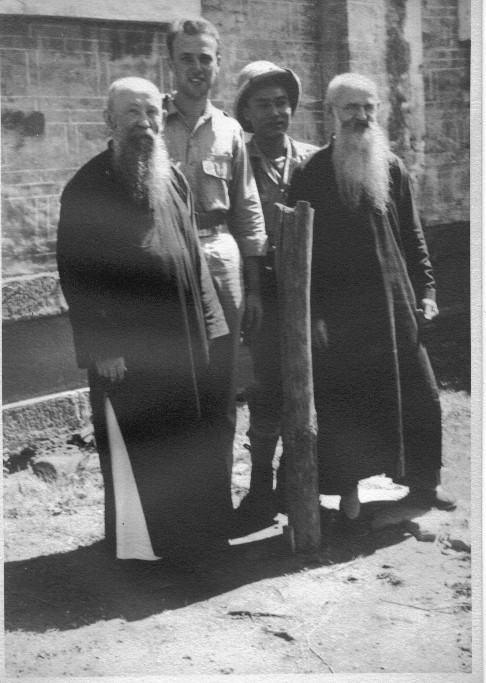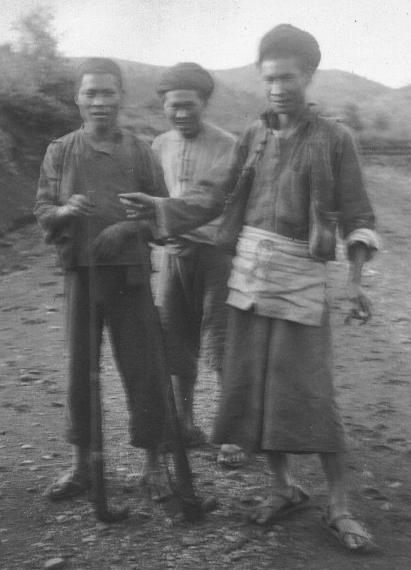 (Photo Courtesy of Pete Billon)


Tom,

That picture was taken on the road to Sikiang, same trip as with R. Green and the French Monks. Those guys are Lo-Lo's and the guns are home made. My recollection was that the barrels were wraped with wire. They were interested in our guns, and looked them over carefully. They were very friendly, and seemed to enjoy our roadside visit. These are mountain people, and many had large goiters on their necks due to lack of Iodine salt. We used sign language I recall. It worked.

Pete (Billon)

January 6, 2001
From Pete Billon

DEAR TOM - YES, AS FAR AS I CAN REMEMER, THERE WAS FOG AND HE MISSED APPROACH - BUT - WASN'T IT AT HONG KONG?

THERE HAS TO BE A RECORD SOMEWHERE.

HE WAS A REAL NICE GUY.

THANK YOU

PETE BILLON






If you would like to share any information about Richard Green
or would like to be added to the CNAC e-mail distribution list,
please let the CNAC Web Editor, Tom Moore, know.
Thanks!



Background music to this
page can be controlled here.
"Tuxedo Junction"