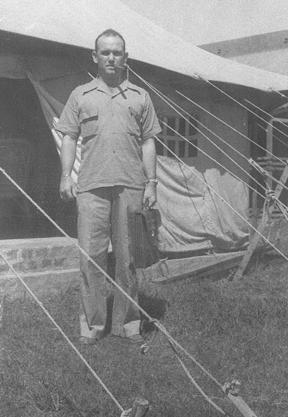 This photo is of the pilot I knew as Hardhead Warren.
What his real first name was I don't know.
May be it was Hardin. Hardin is close to Hardhead.
He was given that name by Glenn Carroll.
Glenn was always giving people unusual names.
W. C.(Billy) McDonald he called Water Closet.
Warren started in late 1944 and was killed on Jan 6, 1945.
(Photo Courtesy of Jim Dalby)
(NOTE: or it could be William D. Warren)
---
In the 1943-45 log book of Don McBride, William D. Warren listed his address as:



William D. Warren
Box 11 STAR Route
Mineral Wells, Tex.

So, at last I think I have the correct name and I hope the above photo is of the same, William D. Warren.


---
January 7, 2007

Please add my address billwarren@gmail.com . My cousin, friend & namesake Capt W. D. Warren Jr was lost over the Hump flying for CNAC on Jan 6, 1945, near Dinjan. I'm searching for the book, The Aluminum Trail and would like to contact anyone who has more info about my long lost cousin.

Thanks,

W. D. Warren
North Carolina
E-mail billwarren@gmail.com

and

January 9, 2007

Tom, Wow!

Thanks a million for making me aware of my cousin's CNAC page. He is indeed William D. Warren, Jr. from Mineral Wells Texas. When I was in high school he took me for my 1st flight in a piper cub and also to Love Field in Dallas to watch P-51's land and take off during a fuel stop. His real nickname was "Dub". He was a young single business owner when he fell in lovewith flying and sold his businesses to fund his training in multi engine planes. one of his first jobs was delivering B-24 bombers from the factory to their new homes? I don't know how or why he went with CNAC. All his siblings are dead now but I will contact his niece who has a lot of family data and I will try to develop a bio on him to send to you for inclusion on his CNAC page. Wish I had been aware of it earlier since his last siblings died within the last couple yrs.

Your website is a real piece of art that I have really enjoyed & am looking forward reading more of.

Thanks,

W. D. Warren


---
March 15, 2007

My cousin, W.D. Warren, that emailed you recently, sent your CNAC site to me. Thank you for doing this.

My uncle, William Dean Warren, Jr. was born July 19, 1912 in Palo Pinto County, Texas. His family and friends called him Dub. He spent his early life here, attended school at Brazos Valley (a small country school) and later entered school in Mineral Wells. Mineral Wells was/still is a small town where all of my father's family was reared. The address listed in the log book was that of Dub's mother, my grandmother. She died in 1964.

After completing school Dub went into business in Mineral Wells. He owned a tire store, Goodyear I think, and also was a partner in the M & W Variety Store. It is my understanding that he sold both businesses to pursue his interest in flying.

Dub was well thought of around his home town and was mourned by his family and friends all their lives. Each of his siblings had a framed picture of him in a flight suit, I saw those pictures in their homes all my life. I now have the picture that belonged to one of his brothers and I will get my son to scan it and send it to you for his bio. One of his friends died last year when she was in her late 80's. Her daughter brought me a picture of her mother and Dub that her mother had kept all these years. Of course the daughter and myself don't know the details of the friendship, but we did know they were close. We are now in our 60's and all the details of that romance are lost.

Anyone wishing to contact the family of Dub is welcome to do so at my address that is listed below. I will be back in touch with you with more information.

Randy Warren
99 Old Oak Lane
Mineral Wells, Texas 76067
940.325.2694
lou.warren@hotmail.com


---

November 26, 2009

Tom

Enclosed (see below) find pictures of William Dean Warren (Dub). He had only the W.D. as his name until he went into to service. He was always known as Dub. He liked to tease everyone. The people that worked with him and for him never knew what to expect.

His favorite song to play on the jute box was "Waltz Across Texas". He once gave a $10.00 bill to a waitress and told her to play that song as long as the $10.00 lasted and then he would give her some more.

Thank you for all you do and I hope the pictures help someone to remember a man whose heart was as big as Texas.

The lady that Randy Warren mentioned in his e-mail was waiting for him (Dub) to come home and they were to be married. She rented a room from us in WW II and kept a big picture of him on her dresser. She never gave up about his coming home and neither did his mother or brothers and sisters. He was a very special man and everyone who knew him loved him. As his niece, I still do.

Alvarine Kluck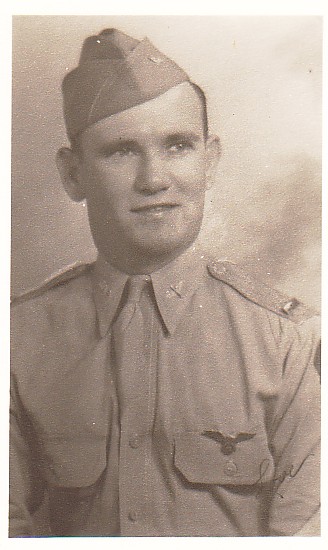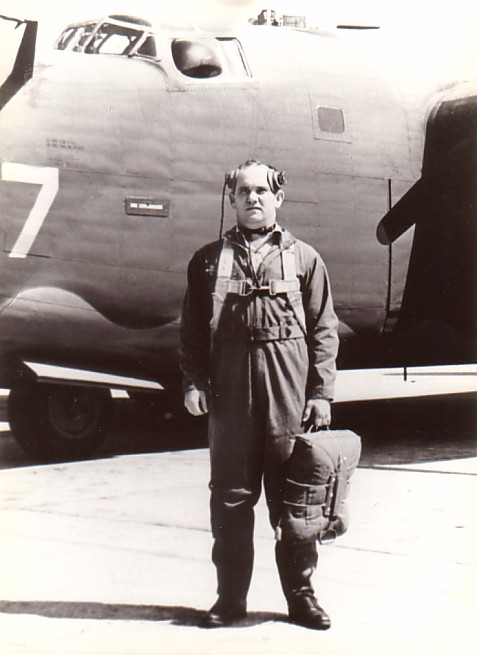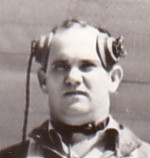 per William T. Larkins:
The plane is a Consolidated B-24 Liberator
Bill provided a photos of other B-24's and said, "The C-87 was a passenger version of the B-24 bomber. It had all of the armament removed and passenger seats with windows installed through the bomb bay.

Your photo was in the early part of the war because it is in the OD camouflage paint scheme like the attached photo. The late war (1945 etc) B-24s and C-87s were unpainted silver metal."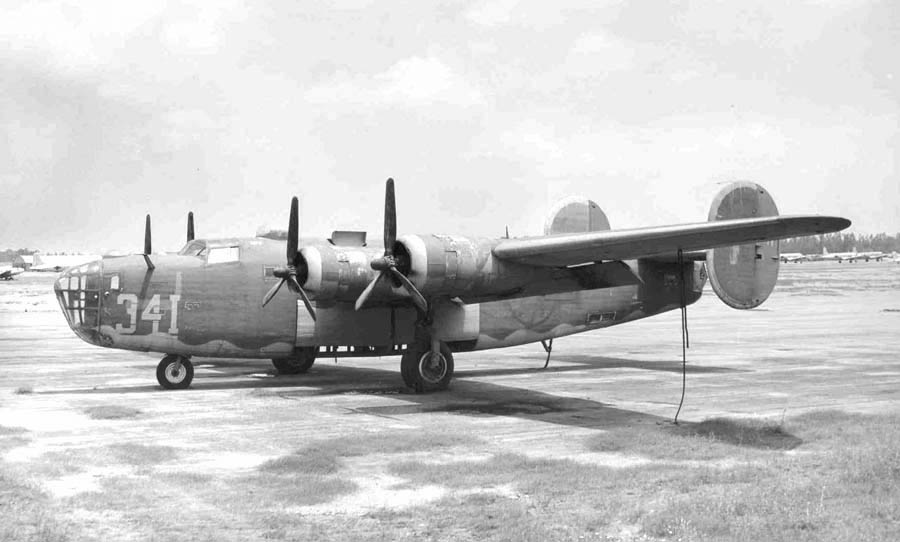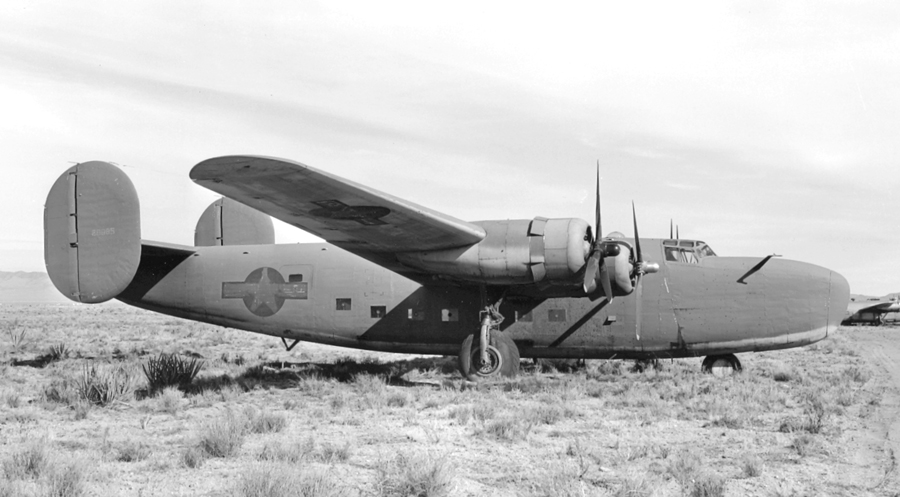 If you would like to share any information about Warren D. Warren
or would like to be added to the CNAC e-mail distribution list,
please let the CNAC Web Editor, Tom Moore, know.
Thanks!