The following message was received from Gordon Smith, August 27, 2000.

Hi, Tom: Your heavy envelope about things and people CNAC was just received. I was in Spain until the 26th, and the pile of mail was enough to slow me down in answering. E-mail is better, anyway. I have gone through your material, and your super graphics and work in setting up the web site are to be heartily commended. It is a great memorial to your uncle, Capt. Scott. I should explain that I came to work in March 1946 as a Captain and left the company in 1949, while I was on home leave in Michigan. So, I am familiar with those men of the "post-WarII" years mostly. That period was of the Chinese Civil War. It was not as romantic as the Hump Days, although we continued to fly the Hump in C-46 and C-47's, as well as the DC-4's in 1948. The flying conditions in China at time were still quite primitive, with a lot of fast bad weather making a lot of white knuckle trips. Our support of the retreating Chinese Nationalist Armies was quite thrilling. Ask O.M. Smith, about taking a large flak hole in the nose of his 46 in 1948.

You can add F.M. Li as a first rate radio operator.

On the Aircraft page, add Curtiss-46D to the block showing C-46.

On the Pilots and Co-Pilots pages there are a few additions I will add:

Captain R.I. Dever (called Danny) was with me in Kunming in 1946, when we operated an airlift of tin (from the mines of Meng-Tsu) with two crews and one C-46D.

W.W. Lundy was a Captain, and was known as Woody. Kirkpatrick was also a Captain. Jim McDivitt was Captain and Chief Pilot. S.A. Miller was Captain and his name was Sam. I flew a lot with Sam later on in 1960-61 in the US.

Captain Tom Sailer just gone to Hogy Taw

I was known as "G.V."

Capt. Sundby crashed one of our DC-4's trying to land in Hong Kong, killing everyone, including Quentin Roosevelt, and one our best Chinese Lead Mechs I think his name was P.H. Wong.

I guess that's about it, Tom. I have some photos I'll try to dig up and send later on. I last flew in 1972, when I was shot down in Laos, and this ended my flying career. I miss it, especially when I watch a young Air Force pilot smash his C-5A into the ground in one of the lousiest landing's I ever laughed through.

Cheerio, G.V.

(EDITOR: Thank you very much G.V., Tom.)

---

December 2009

G.V.'s widow, Alexander "Sandra" Smith sent me the following two pictures of G.V. in CNAC ground transportation.
Unfortunately, Sandra passed away January 26, 2010, in Rota, Spain.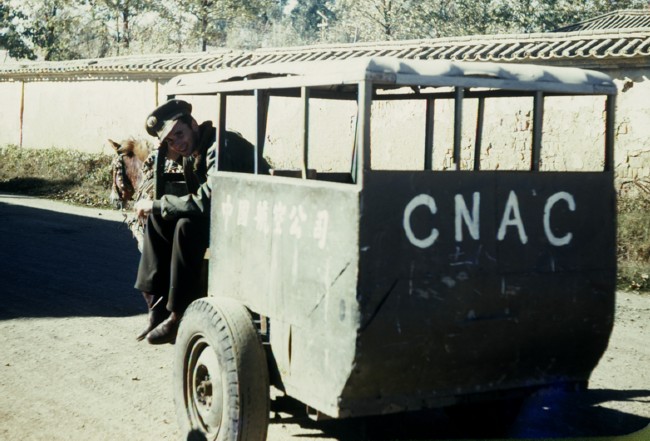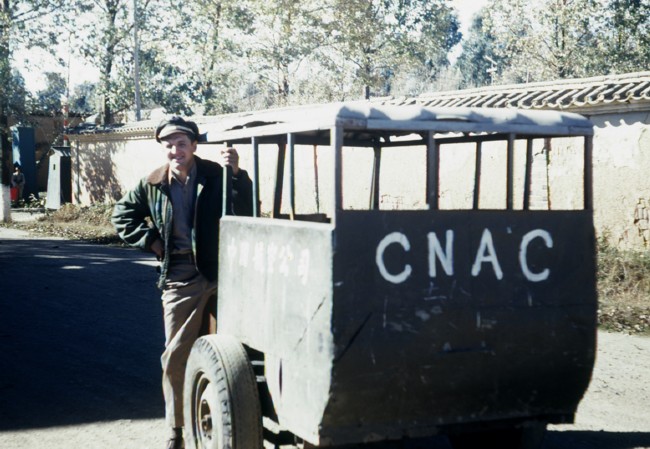 Sandra also sent some plane pictures: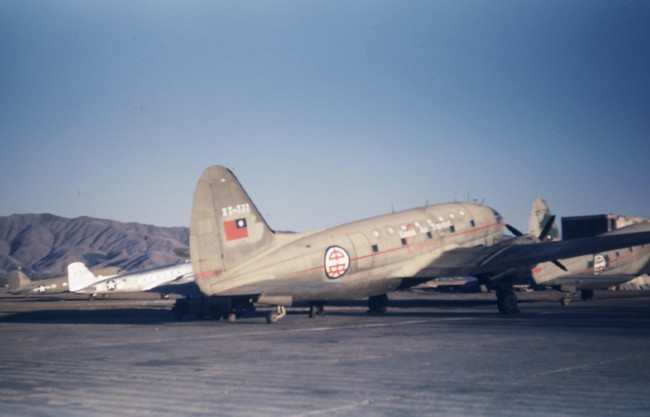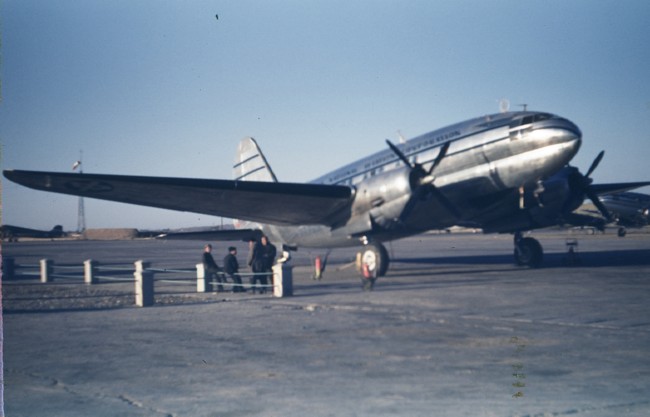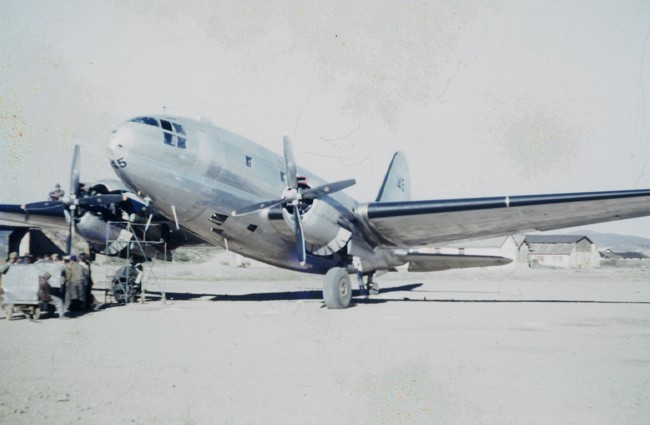 This last picture a C-46 in flight -- one of the best I've ever seen.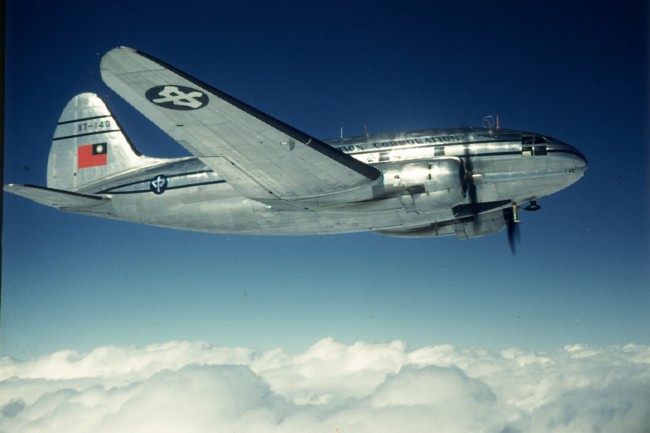 I want to thank G.V. and Sandra's daughter, Karen, for letting me know about her mother's passing.



If you would like to share any information about Gordon Smith
or would like to be added to the CNAC e-mail distribution list,
please let the CNAC Web Editor know.
Thanks!