From a 1960's CNAC Personnel Roster:
Heckman, Fred nav
4234 Brookside, Cincinnati, O.

---
November 4, 2004

Fred was also from the Air Corps in Shanghai when we all went to Hong Kong. I lived in a house with him and Jack O'Brien (CNAC Pilot) right next door to General Chennault. When Fred came back to the States he went back into the Air Force and married an Air Force nurse.

Al Turney


---
August 25, 2007

Tom,

Fred was in the Army Air Corps, at Kiangwan (Shanghai) I think that he arrived there sometime in 1946. He was released from active duty in 1947, probably sometime in August or Sept., and was hired by CNAC. He flew, as navigator, on the trans pacific route between Shanghai and San Francisco. He stayed with CNAC until they stopped operations in late 1949. He then worked for the Flying Tiger Line for a while, as an assistant in the chief pilot's office. I'm not sure when he left Flying Tigers, but I think in 1951 or 1952. He was recalled in the Air Force, as it was now called, but I don't know when. He was based at Clark Field, in the Philippines in 1946. Somewhere along the way, he was married to a Nurse that he had met in the service, after being recalled, and they had a son, who was about 1 year old late 1946 (actually 1956). I don't know what happened to him after that, but have been told that he passed away several years ago. I'm afraid that is about all I know about him.

Don Hassig
E-mail donandem@webtv.net



Here are two photos of Fred Heckman.
(Courtesy of Don Hassig)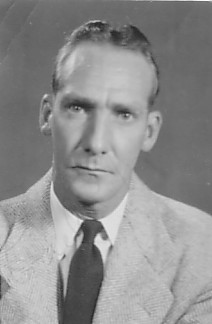 Photos were taken either in Shanghai or Hong Kong,
probably between September 1947 and December 1948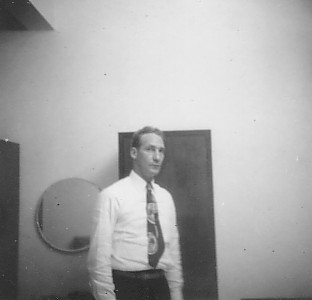 ---

November 11, 2008

My sister, Kathy Prothman, found the CNAC web page on Fred Heckman, and emailed the link to me. Fred Heckman was our father, thank you for maintaining this web page, it was a pleasure to read. I can fill in some info, as well as correct some, which is on the web page.

Dad was born in September of 1917, in Cincinnati, and passed away in February of 1983, in New Smyrna Beach, Florida. He did meet and marry an Air Force nurse, Barbara Quigley. They were married in Mobile, Alabama, in June of 1954. They had three children, myself, born in 1955, my brother Mike in 1957, and my sister Kathy in 1961. Barbara Heckman passed away in April of 1999, also in New Smyrna Beach, Florida.

The most recent post on the web page mentions a son who was ďone year old, late 1946Ē. That must be me, but the timeline is 10 years early.

Here is a summary of Dadís assignments in the Air Force, during my lifetime. After Mobile, Dad was stationed in Washington DC (very briefly), where I was born, in 1955. We then moved to Clark AFB in the Philippines, where my brother, Mike, was born (1957). Dad returned stateside to Harlingen AFB, in Harlingen, TX, for about 2 years, I believe. Next was Ft. Lee Army Base in Virginia, where Kathy was born (1961). After that, Dad was stationed for 1 year of remote duty in Alaska, which would have spanned 1963-4, I believe. We had not been able to sell the house in Harlingen, due to the base closing, so Mom and the kids moved back there while Dad was in Alaska. Reno, NV, at Stead AFB was next, until 1966, then on to his final post on active duty, Gunter AFB, Montgomery, Alabama, until summer of 1968. Dad retired as a Lieutenant Colonel. We then moved to Orlando, Florida, where Mom and Dad lived until 1980, when they moved to the beach at New Smyrna.

I recall Dad being assigned to Air Defense Command (Alaska and Stead), and Air Training Command (Gunter), but do not recall his assignments elsewhere.

I am copying Kathy and Mike on this, as they may have other info to share, which I canít recall, or which I may have misstated.

Again thanks for establishing and maintaining Dadís webpage.

Sincerely,

Pete Heckman



If you would like to share any information about Fred Heckman
or would like to be added to the CNAC e-mail distribution list,
please let the CNAC Web Editor, Tom Moore, know.
Thanks!