RAYMOND BRENNER HILGERT (1922 - 1994)
"Ray"
(Pilot)
(CNAC February 1944 - At least thru 1944)
(Captain - 1944)
(Hump Flights - more than 300)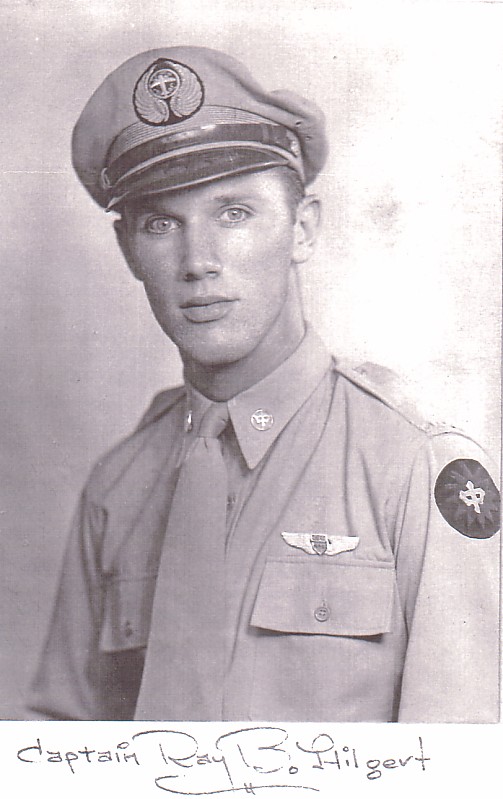 (Courtesy of Arla Jeanne Hilgert)
---
In the 1943-45 log book of Don McBride, Ray listed his home address as:


Ray B. Hilgert
RR 7 - Box 638 Johnson
Louisville Kentucky
---
From Gene Banning's list of 8/31/00:
"... Feb. 1944 stayed at least thru 1944."

---
January 5, 2001
From Jim Dalby:
"Ray Hilgert came over at he same time as Ray Gilliland and Les Hafferkamp about August 1944. They only stayed about 9 months. Came home and went to work and retired fron the Airlines."


---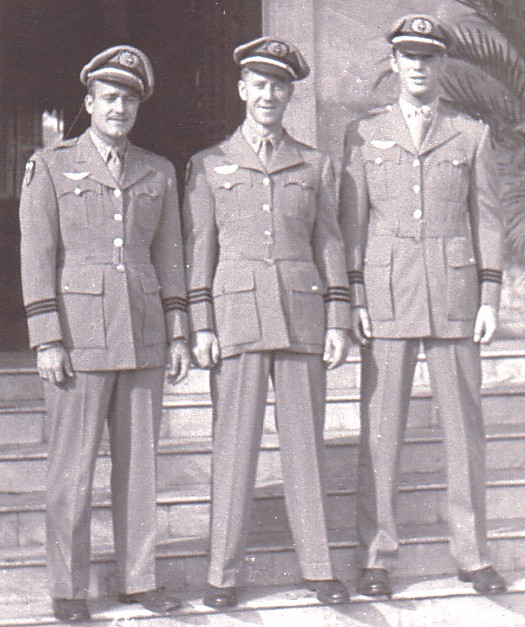 left to right
Les Hafferkamp, Ray Gilliland and Ray Hilgert
(Courtesy of Arla Jeanne Hilgert)


(The following information and pictures come from Ray's widow, Arla Jeanne.)
May 30, 2007

Tom,

Enclosed are some pictures of Ray, Les & Ray. Also a good one of Les Hafferkamp and an article Ray Gilliland wrote for a local newspaper. These items may be of some help to you.

Ray G. and Les H. both died after Ray H (1922-1994).

The typewritten info. was written by Ray H. and sent to Mr. and Mrs. Colaut. Also info from his Log Books.

The pages I wrote in 1995 you may or may not want to take excerpts from,

Sincerely,

Arla Jeanne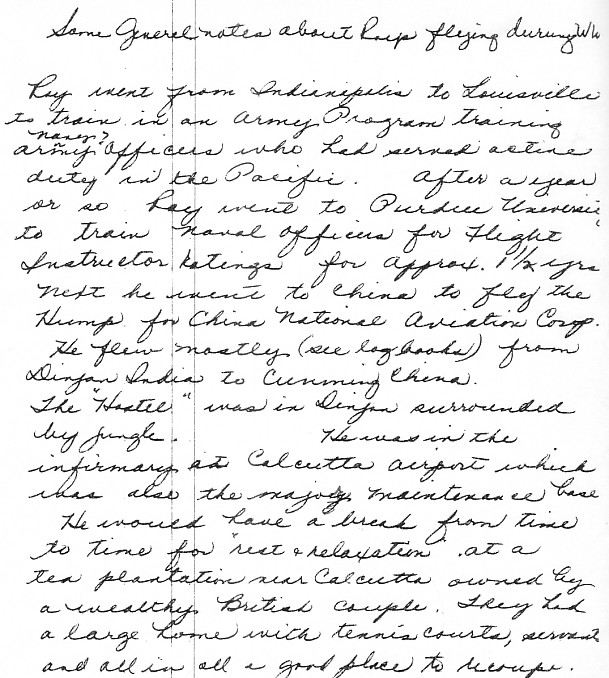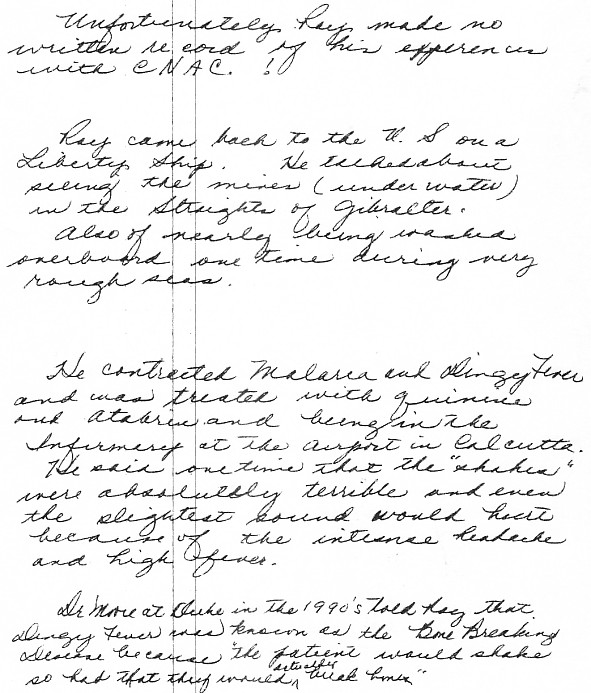 ---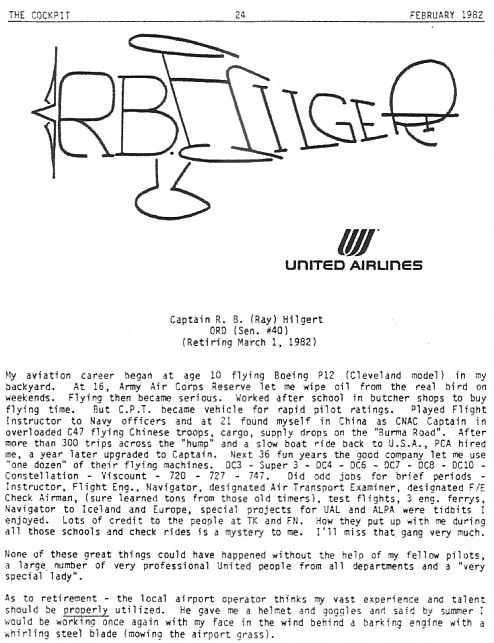 ---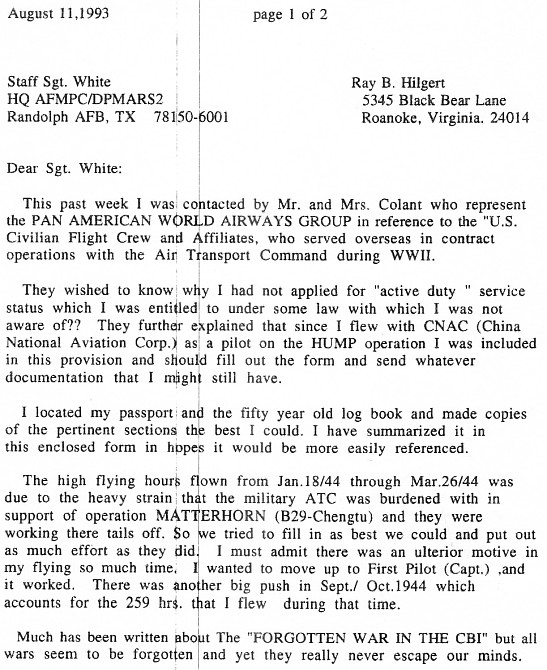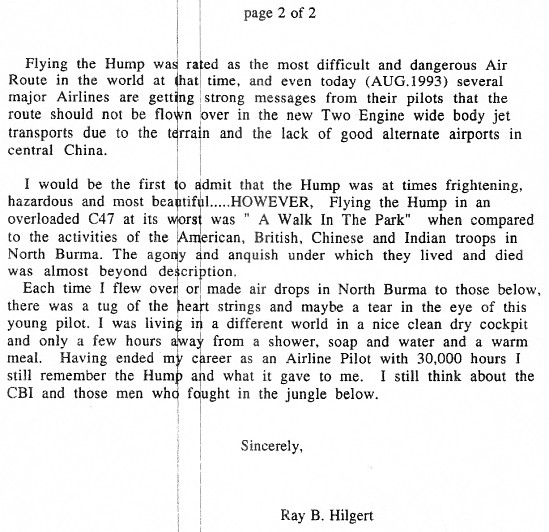 ---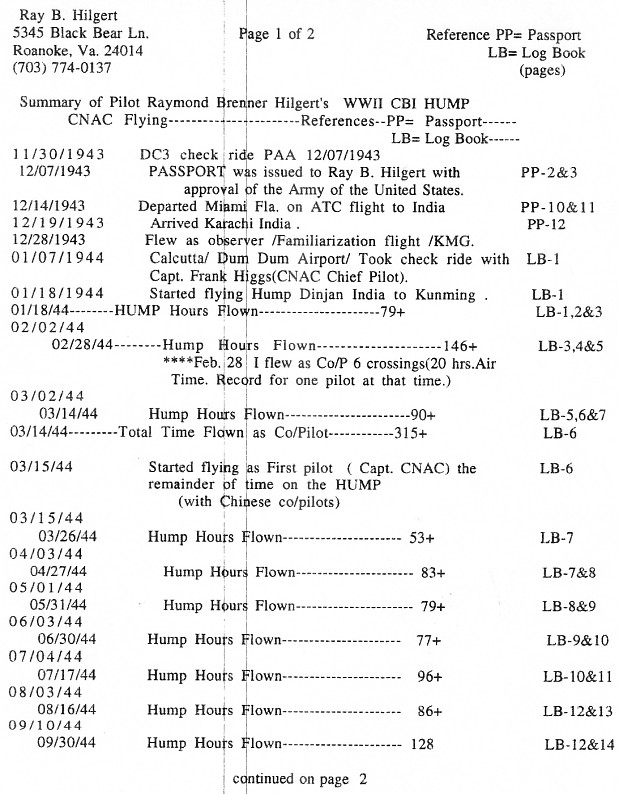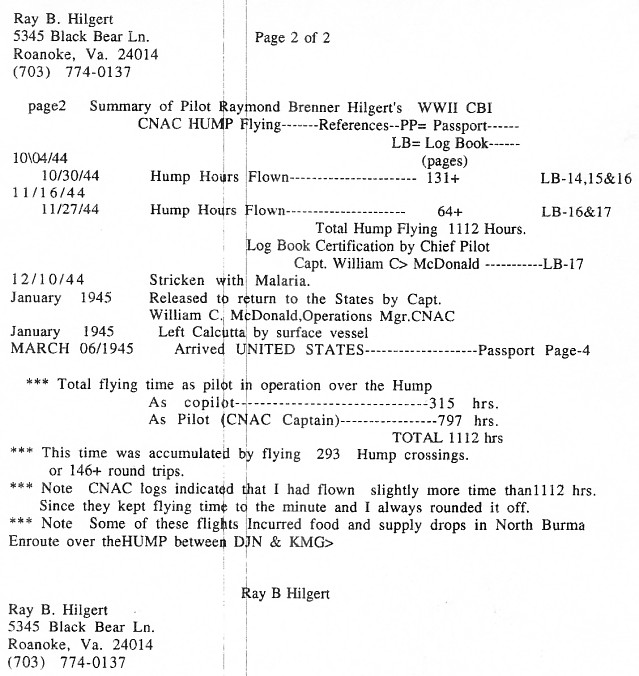 If you would like to share any information about Raymond Hilger
or would like to be added to the CNAC e-mail distribution list,
please let the CNAC Web Editor, Tom Moore, know.
Thanks!


Background music to this
page can be controlled here.
"Green Eyes" sung by Helen O'Connell