R.S. HOLMES, JR. (1916-1987)
"Red"
(CNAC 1943 - 194?)
(Captain - ???)
(Hump Flights - XXX)


From Gene Banning's list of 8/31/00:
"... 11/43; flying rice drops Nov 1944."

---
In the 1943-45 log book of Don McBride, Homer listed his address as: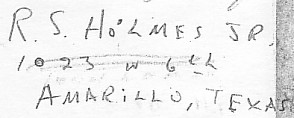 R.S. HOLMES JR.
1023 W 6th
AMARILLO, TEXAS
---
Red's address in 1971 was:
R.S. Holmes
9 Hopewell Drive
Stoney Brook, N.Y. 11790 (spelling should be "Stony", no "e".)


---
September 14, 2001

Hello Tom,

I enjoyed perusing your web site, and expect to spend more time at it in the future. My Father ("Red" Holmes) was a CNAC Pilot, and perhaps I could contribute some old records and stories of his to you.

Hope all is well with you and your family considering the recent events in New York City.

Sincerely,

Tom Holmes
ttholmes@gmail.com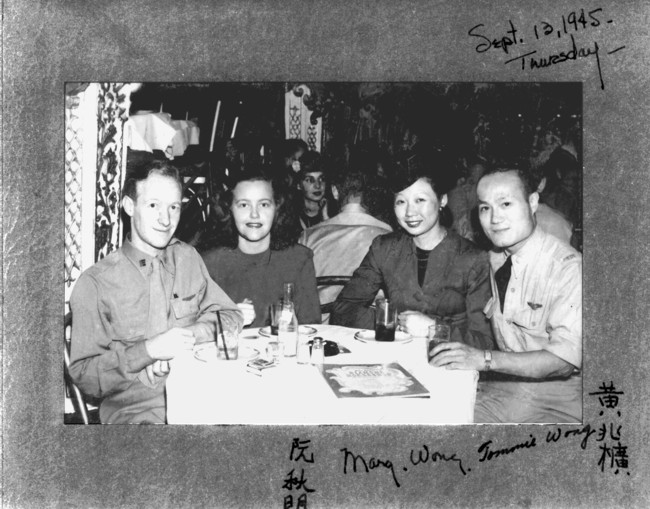 "Red" and Garnet Holmes -- Mary and Tommie Wong
Billy Rose's Diamond Horseshoe in NYC - 1945
(Courtesy of Red's son, Tom Holmes)
Now let's look at those faces a little bit closer.


---
December 30, 2003

My father R.S. Holmes Jr. wrote a tale from his tour with the CNAC in "Wings Over Asia" Volume III, 1995… thanks for your web site.

Michael Holmes
mh@mmholmes.com

PS… he also mentions Captain James Ramsey Fox, Jr. his co-pilot L. Thom and operator K. Wong who were lost in their C-47- # 53 at "Fox's Pass" on "The Hump" and others who are listed in your "Pilots" page.



This photo appears in "Wings Over Asia" Volume III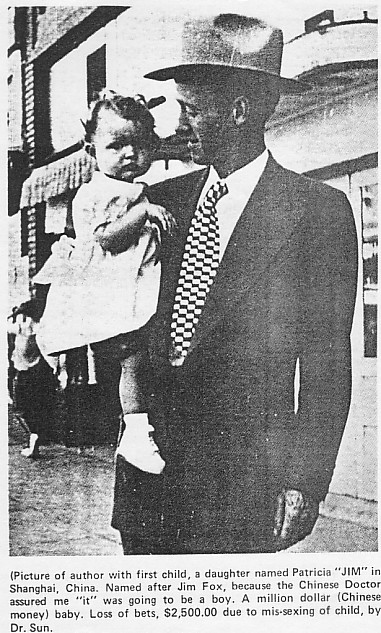 If you would like to share any information about R.S. "Red" Holmes
or would like to be added to the CNAC e-mail distribution list,
please let the CNAC Web Editor, Tom Moore, know.
Thanks!



Background music to this
page can be controlled here.
"Tuxedo Junction"