Mr. Reynolds was special assistant to Pan American Vice President Bixby.
For some additional details, see Wings for an Embattled China by W. Langhorne Bond, pages 84, 87, 89 and 368.

---
FLASH!!
The following e-mails are from Damaris Reynolds, widow of Lincoln Reynolds. She would love to hear from anyone out there who might remember either her or her husband, Lincoln. I'm very glad to hear from her.

December 10, 2001

"I just stumbled onto your web page as I was looking for information on Harold Bixby. I didn't kow anyone knew or cared about CNAC! I lived in China in the early 30s, my husband was a vice consul and nuts on aviation so we knew all the aviation people. He was on the first Shanghai Canton flight that crashed in Hangchow Bay, he had a broken neck, but survived. I have newspaper accounts if you would like them. Also I have 3 scrapbooks of newspaper clippings that my husband compiled around 1935. They are from English language papers published in China, all relate to aviation anywhere in the world. I have been trying to find a good home for them, but no one seems interested. Do you have any suggestions. I may have some CNAC pictures; after Christmas I will look.
Damaris Reynolds"

(NOTE: Click on the following link to find out lots more about Damaris's connection to the Lindbergh's: http://www.charleslindbergh.com/history/china.asp


---
December 10, 2001

"Happy to get such a prompt reply. I am 88 years old, don't have a computer, get my e mail and on line information via web tv, in other words thru my tv; works fine except I can't read attachments. Had a hard time readng your message on the screen, but it printed just fine and I am overwhelmed at what you offer on your web site. Will keep me busy for hours! We left China in 1936 so didn't know your uncle, but sure knew Troy Perkins! I think he was the one who took our dog when we left China. My husband left the consular service and went to work for Pan American, was Manager of Pacific Alaska Division the war years; went to China right after the war to try to arrange for resumption and expansion of airservice but there was too much going on between Chiang and the Communists and nothing came of it. My husband left PAA about 1950. We lived for years on the S.F. Peninsula, then moved to Oregon to be near our daughters. I noticed somewhere on your CNAC page a reference to a book by a Leary; I am thinking he is the one who interviewed my husband at length about 1974 as he was writing a doctoral thesis, at the U of Vancouvr. Does that sound right? (U of Georgia and the book was "The Dragon's Wings") My husband was Lincoln Reynolds, you may have seen reference to him. He died in 1985, how he would have enjoyed your material and interest. I'll try to get some material to you before the end of the week, then I will be away until the first of the year.
Damaris Reynolds"

---
December 10, 2001

"Ain't E mail great! I was watching Monday night football but it was so one sided I decided to play with the internet instead. Genealogy is my hobby and I find lots of stuff by pokng around. I looked up Bondy on your list and saw mention of the book, will be sure to get it. We knew Bondy and his wife well. Sure, put my e mail address with my husband's name, can't imagine there are many still alive who knew us, but you never know. I have just selected a couple of newspaper clippings to photocopy for you; I am sure I'll find more and pictures, too. This has been my lucky weekend, Saturday a friend gave me a small tool set in a bag marked with PAA insignia, obviously a "give away", this friend said his father was in charge of shipments for Safeway for many years and probably this was given him. I think I will type up and send USP my husband's connection with aviation, can do a better job of it that way. Thanks for sending the picture (Troy Perkins, American Consul in Kunming, 1940). Incidetally, my father was Willys R. Peck, you might run across his name in matters relating to China. Will keep in touch.
Damaris"

---
December 13, 2001
"Took some stuff to the copy shop today; they are so swamped it will be next Thursday before they get to it. I will have for you pictures of the crashed plane on the first Shanghai Canton flight (when my husband got a broken neck) news story about it, news story about Bob Gast's crash; and my husband's letter to me about "Black Christmas" when two CNAC planes crashed (he was at the air field). I enjoyed going over the names on your lists, I didn't know the ones in the 40s, flying the hump, etc. but among the earlier ones were men I haven't thought of in sixty years! I kept waking up in the night trying to put a face to a familiar name. It's a great thing you are doing; bringing some recognition to these pioneers in aviation. Hard to believe now,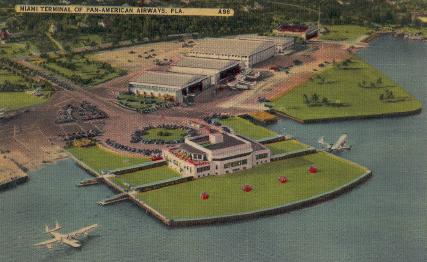 but I remember going out to Dinner Key (PAA base in Miami) in 1936 and being thrilled when the loudspeaker announced the arrival of plane from Rio or Buenos Aires. Aviation was exciting then, not just a way to get from here to there. Keep up the good work.
Damaris"

---
January 4, 2002
"Yes, my husband was always called "Tom". He was named Lincoln after his father who was born in Maine to staunch Republicans. The family story was that he was undersized at birth and nicknamed "Tom Thumb". My family was amused at my appearance on a web site, since I have strongly resisted getting a computer, but I do enjoy my contacts via the internet."
Damaris"


---
September 27, 2005

I'm so glad I'm still in the loop and getting your messages. I hadn't thought of Royal Leonard in years but knrew him in his early days in China. Is Cecil Sellers on your list? I don't know if he was ever a CNAC pilot, but around 1932 he was pilot for "the young marshall", then joined PanAm, was with Ed Musick when they were lost over the Pacific about 1938. Cecil was at our wedding in Nanking in 1932.

Damaris Reynolds



If you would like to share any information about Lincoln "Tom" Reynolds
or would like to be added to the CNAC e-mail distribution list,
please let the CNAC Web Editor, Tom Moore, know.
Thanks!