From Gene Banning's notes of 8/31/00:
"hired at Shanghai, December, 1933, transferred to PAA SFO 9/37, killed in S-42 crash Samoa, 1/11/38."
Samoan Clipper 01/11/1938 Sikorsky S-42 (NC16734)
Location: Pango Pango, U.S. Samoa
6 Aboard / 6 Fatal
The aircraft exploded in mid-air as the crew attempted to dump fuel for an emergency landing at Pango Pango. Neither the plane or six crew members were ever found. Pan American's first pilot, Captain Edwin C. Musick, who flew the famous China Clipper was killed.


---
February 6, 2003

Hi Tom,

Once again my applause for a superlative job with the website.

Here is another crash report. I'm including it in the biography of my dad's (E.M. Allison) aviation career. It's little known, not reported by Leary or Bond, but I tumbled onto it through my research in WA, D.C. If you're interested, I have a photo of it from Dad's photo album. This occurred during the great flood of 1931.

Nancy (Wright)

August 11, 1931 -- On its final stage of landing in Hankow a CNAC Loening piloted by Capt. Cecil Sellers broke a propeller and plunged into the river. Sellers and three passengers were rescued from the swollen waters, however the plane sank, some mail was lost, others badly damaged. From American Legation, Office of the Military Attaché, Peking, China.

---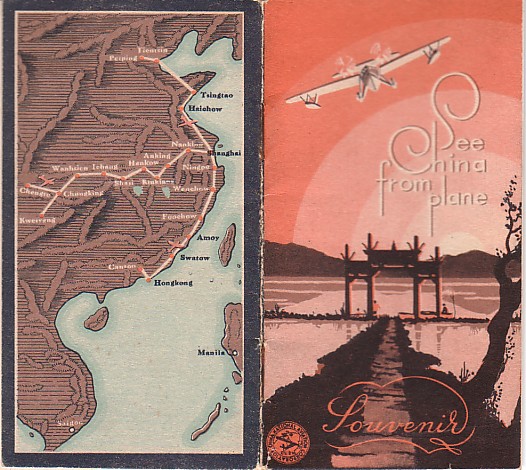 This is the front and back of a small booklet that was given CNAC passengers in the 1930s.
The booklet has many pages to it, so click here to see the entire booklet.
(Booklet Courtesy of Peggy McCleskey)

Captian C. G. Sellers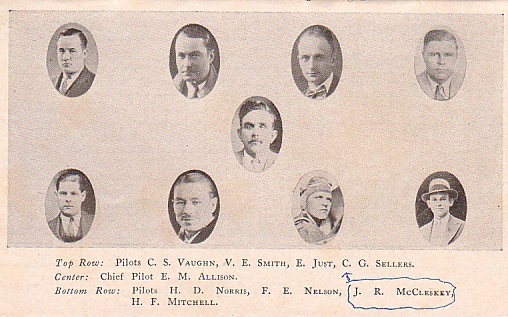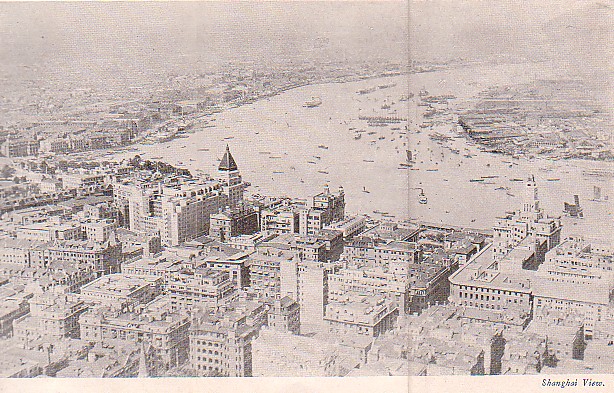 The following two pictures are courtesy of Shirley Wilke Mosley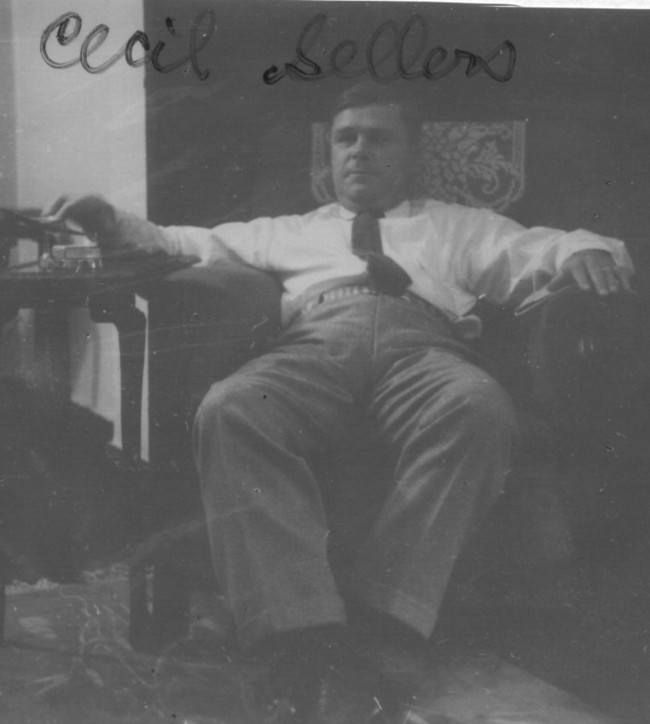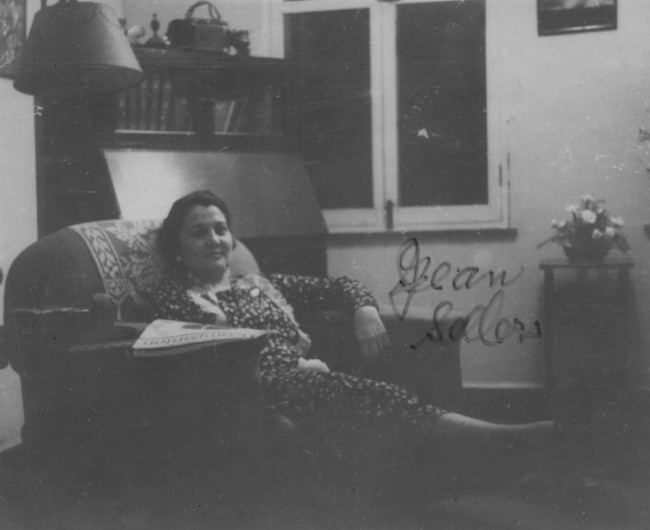 ---
(from "Wings Over Asia" Volume II)
ERIC JUST AND THE RED BARON
By Mrs. Ralph Royce


Throughout the entire period of CNAC's life, the foreign staff consisted preponderantly of Americans. One of the aliens on the staff was Eric Just, a German who had been a member of the famed Richthofen Squadron during World War I. During the latter part of the 1920's, Just had been in Japan, demonstrating Dornier flying boats. At the termination of his contract with Dornier, he came to Shanghai and joined CNAC, where his seaplane experience was a valuable asset. He was well liked and his competence and dependability were appreciated. Eric used to take members of the American staff to the German Club as his guests and he often visited the Columbia Country Club as a guest of some of the American members.

Like many people who have led an adventurous and exciting life, he was usually reluctant to discuss his past exploits. However, on one memorable occasion, an interesting coincidence came to light over a few drinks. One of the American pilots was Cecil Sellers, who had served with the Royal Flying Corps prior to United States entry in World War I. Sellers had been assigned to a bomber squadron. On one occasion, his flight, comprising seven bombers, was intercepted over Belgium by the "Red Baron" and his group. The bombers had no defense screen on fighter planes. Richthofen's men shot them down, one by one, until only Seller's bomber was left. He was pursued for a considerable distance by a solitary German Fokker which had him in a sitting-duck position. Sellers believed that his last moment had come. However, the German didn't open up on him with his machineguns. He followed for a while, then pulled alongside, waved farewell, and turned back.

Dates and places were pinpointed and it was proved conclusively that the two antagonists had been Sellers and Just. The only reason Sellers had lived to tell the story was that Eric's machineguns had jammed. The two pilots became good friends after that with great respect for each other.

Cecil Sellers, who later transferred to Pan American Airways, lost his life together with Captain Ed Musick, the Chief Pilot for Pan American, near Pago Pago in the Pacific. They had been making a survey flight from the Hawaiian Islands to New Zealand and had just taken off when trouble of some sort developed. They decided to return to their point of departure, but their gross weight exceeded that allowable for landing. Accordingly, they began to dump fuel, which ignited, exploding their plane in mid air.

Shortly before the outbreak of the Sino-Japanese War in 1937, Eric Just left CNAC to fly for Generalissimo Chiang Kai-Shek as his personal pilot. By 1938, the breach between Germany and China had widened sufficiently for him to find China uncomfortable and he returned to his homeland. During World War II, he was reportedly in charge of the night-flying activities of a German cadet school in Munich. The school, like the entire Luftwaffe, was under Hermann Goering, who had, of course, been one of Just's former associates and who had taken command of Richthofen's squardron when the Baron was shot down.


---
The following news items were provided by Patti Gully:

North-China Herald, 28 February 1934
Prominent passengers arriving on Monday in the ss. President Hoover were…Capt. Cecil Sellers, well-known Shanghai aviator…etc.

North-China Herald, 18 April 1934
"Failure to Find the Lost Fliers: Reward Notices Dropped on Coast Villages"
[An article about the six-day search for a lost CNAC Sikorsky mail plane on the Shanghai-Canton run which vanished in a treacherous fog over Hangchow Bay. In it were pilot Mr. Robert Gast, co-pilot James Frick, Mr Ivan Karlson of the CNAC communications department and Mr T, Yonemura, a Japanese coal merchant. The route was temporarily cancelled until November 1934.]
…The search was further complicated by the disappearance, on Wednesday, of one of the would-be rescue planes with Mr. William Grooch and Pilots C.G. Sellers and H.L. Woods aboard. This craft was found early on Thursday night, stuck in mud off the Ningpo, and a tug sent to its rescue…

North-China Herald, 17 October 1934
"Exhibition Flight Over Shanghai"
Press representatives were taken up in the new Douglas Dolphin amphibian plane, two of which have arrived in Shanghai and are to operate on the Shanghai-Canton run in the near future, on Thursday morning on the first official exhibition flight, Mr Dai En-ki, managing director of the C.N.A.C., and Mr. H. M. Bixby, also made the flight. Mr. E.M. Allison was at the controls assisted by Capt. C. Sellers.
The general opinion, after the plane had returned to the landing stage, was that the flight was "fine." The plane was put through its paces over Shanghai for a half an hour and passengers were given every opportunity to judge her flying capabilities.

North-China Herald, 7 November 1934
"Air Mail Service Resumed: C.N.A.C. Aeroplane Arrives in Canton Ahead of Time"
Carrying a quantity of mail for southern ports, the China National Aviation Corporation's new Douglas Dolphin seaplane hopped off, from Lunghwa Aerodrome at 6.30 a.m. on Friday, arriving at Canton at 2 p.m., thus resuming the air-mail service between Shanghai and Canton after a suspension of more than seven months.
The pilot and co-pilot were Mr. E.M. Allison, chief pilot and operations manager of C.N.A.C., and Capt. Cecil Sellers, a veteran aviator who will be put on the Shanghai-Canton run permanently. The radio operator on the plane was Mr. W.W. Ehmer. Messrs. K.I. Nieh, assistant operations manager, and several officials of the concern accompanied the party to Canton.
Flying at a speed of more than 140 miles per hour, the machine arrived at Wenchow at 8.25 a.m., and Foochow at 10.02 a.m. After a brief halt at Foochow, the plane continued its journey southward, arriving at Amoy at 11.35 a.m., Swatow at 12.45 p.m., and Canton at 2 p.m., much ahead of schedule.
For about one month, the plane will maintain a once-a-week service, flying to Canton on Fridays and back on Sundays. A twice-a-week service will be maintained when a second seaplane is ready. No passengers will be carried until early next year.
Piloted by Mr. Allison, the Shanghai-Canton plane of the China National Aviation Corporation returned here on Sunday, landing at Lunghua at 3.23 p.m.

North-China Herald, 19 February 1934
"China to Europe Mail Link: CNAC 'Plane Reaches Canton Safely"
Canton, Feb. 13
The China National Aviation Corporation's 'plane which left Shanghai at 6.30 o'clock this morning to inaugurate the new weekly air mail service between China and Europe arrived here at 2.30 this afternoon after an uneventful flight. The 'plane will leave at 6.30 o'clock tomorrow morning for Hanoi where it is expected to arrive at 11 a.m. and where the mail it is carrying will be transferred to a French machine and carried to Europe. The CNAC machine will return here on February 15.
Mail destined for Paris will be delivered there on February 22, nine days after leaving Shanghai.
Captain Cecil Sellers, pilot of the 'plane, interviewed by Reuter, declared that he had had a perfect flight all the way from Shanghai. He added he did not anticipate any difficulty on the hop to Hanoi.
The CNAC 'plane forming the "connecting link" in the air service between Shanghai and Europe will, for the present, carry mail only.
It is hoped that the time-table will be reduced to 6 ½ days when the CNAC purchases planes capable of flying the Shanghai-Hanoi section in less than a day.

North-China Herald, 24 March 1937
"Personal Notes" Captain C.G. Sellers of the China National Aviation Corporation, sailed for Manila on Mar. 17 on the ss. President Grant. He will take up new duties as pilot of the Clipper planes flying between Manila and Hongkong.

China Weekly Review, 20 March 1937
"Captain Sellers Returns to Alameda to Train for Manila-Hongkong Run"
Captain Cecil Sellers, veteran American air pilot in China, proceeded by the ss. President Grant this week to Manila whence he will take off Mar. 24 by Martin Clipper seaplane for Alameda, where he is to start training to handle the big Sikorsky 41-B four-engined plane which pioneered the Pacific airways. Captain Sellers has been ordered home by Pan-American Airways to receive training for handling the new Manila-Hongkong run which is to link the trans-Pacific service with China, for which the Sikorsky 42-B will be used. Trans-Pacific passengers after landing at Hongkong will come to Shanghai by the present Pan-American and C.N.A.C. service.

North-China Herald, 5 May 1937
"Hongkong Hails Giant Mail Clipper: Huge Pan-American Flying-Boat Named at Kai-Tak Airport After Landing from Manila" Hongkong, Apr. 28.
Closing the final gap in round-the-world air mail service and bearing the first through air mail from the United States to China, the Pan-American Airways' giant, Hongkong Clipper, was given a rousing welcome when it landed here at 11.55 o'clock this morning from Manila…The plane, with Mr. Cecil Sellers, formerly of Shanghai, among the crew, landed here less than seven hours after taking off from Manila with China-bound mail which arrived in the Philippines from the United States yesterday on board he trans-Pacific China Clipper. –United Press.


---
February 4, 2006

Hello Tom,

I read your page about Cecil Sellers and wondered if you had a copy of the DSC citation he recieved in WWI? I have included a copy if you did not. Sellers was orginally from my hometown of Dyersburg (born September 5, 1893), but I don't know that much about him. We have started putting together local museum and wonder if you might have a clearer scan of Capt. Sellers? (For now, this is the only picture I have of Capt. Sellers.)

Allen M. Wright was also from Dyersburg. He use to stay with my grandparents from time to time when he was a small boy. His daughter now lives in Texas. I can send you more information on him if you would like. I also have pictures of him.

Best regard,
Earl Willoughby
ewilloughby@cableone.net

SELLERS, CECIL G.
First Lieutenant, U.S. Army
Pilot, 20th Aero Squadron, Air Service, A.E.F.
Date of Action: September 16, 1918
Citation:
The Distinguished Service Cross is presented to Cecil G. Sellers, First Lieutenant, U.S. Army, for extraordinary heroism in action near Longuyon, France, September 16, 1918. Starting on a very important bombing mission with five other planes, as pilot First Lieutenant Sellers went on alone when the other five machines were forced to turn back. On crossing the enemy lines he was attacked by three enemy planes, but continued toward his objectives, while his observer kept them at bay. In the face of this hostile opposition the objective was reached and their bombs dropped. On the way back four more planes joined in the attack, but fighting them off they reached our lines with valuable information after a fight lasting 38 minutes.
General Orders No. No. 123, W.D., 1918
Home Town: Memphis, TN



If you can share any information about Cecil G. Sellers
or would like to be added to the CNAC e-mail distribution list,
please let the CNAC Web Editor, Tom Moore, know.
Thanks!