Unless otherwise specified all all material on this page was provided by Shirley W. Mosley the daughter of Oscar and Kathryn Wilke.

---
August 1929

---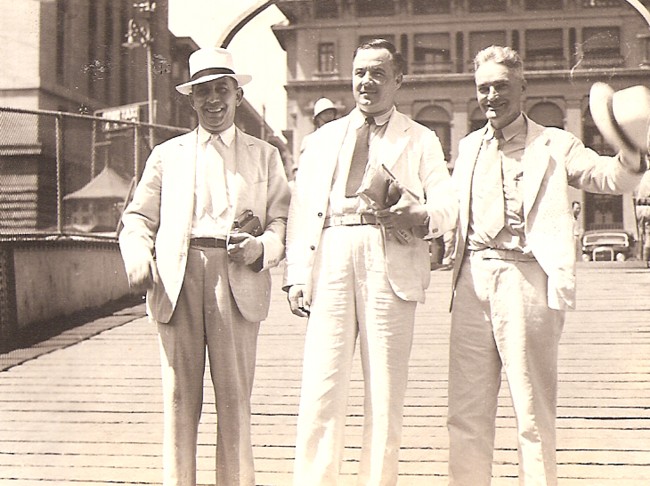 O.C., Chili Vaughn and Harry Smith taken at the ferry in Shanghai in August, 1937,
when the wives and children were evacuated to the Philippines.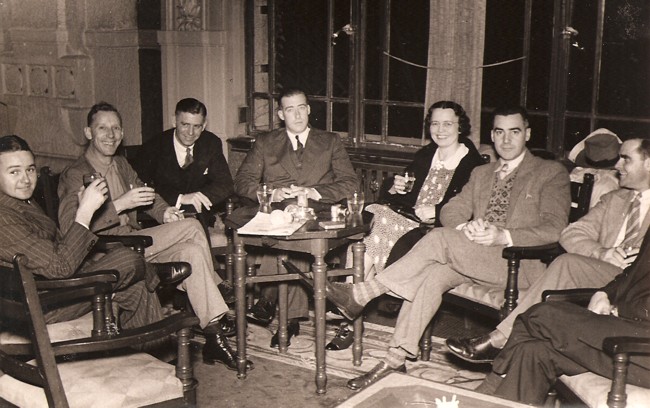 1938 or 1939 at the Peninsula in Kowloon
left to right
Chuck Sharp, Scotty Burmood, Unknown, Arnold Weier, Kathryn Wilke, Burt ??? and Woodie Woods

Now let's see those faces a little bit closer.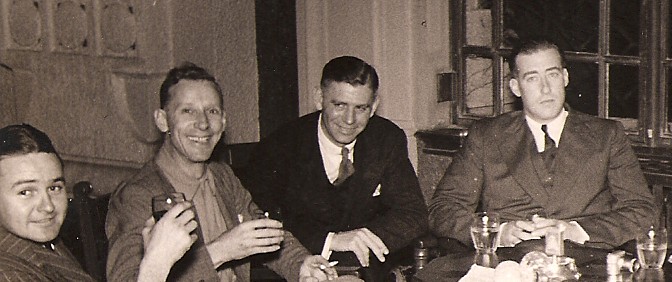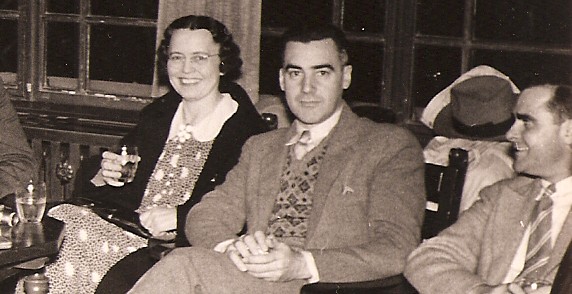 Shirley remembers...
"It was not unusual for a group of CNAC people and others to congregate at the Peninsula in the evenings to have a drink and discuss "world events" or whatever, before dinner. Sometimes I was in the lobby having tea after school when they started coming in and they would sit down with me (I was 11 or 12 years old). My mother would soon join the group, as would others who lived in the hotel and they would have their social hour.

My dad was stationed in Chungking when Mom and I lived in Hong Kong and we only saw him every six months or so; one time it was almost ten months between visits. The pilots were always very helpful in that they hand-carried the letters we sent back and forth, and once in a while we would get a picture of him that they had taken."


---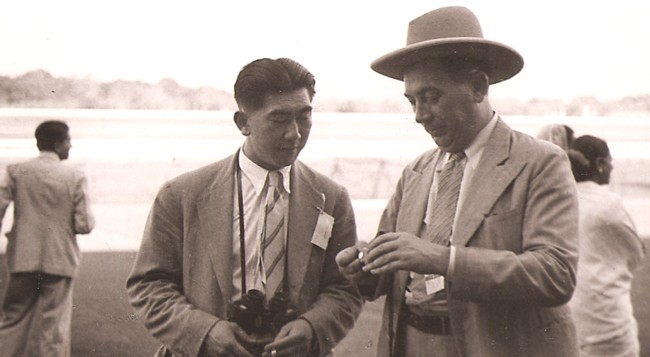 Joy Thom and O.C. Wilke
Rangoon Racetrack - 1939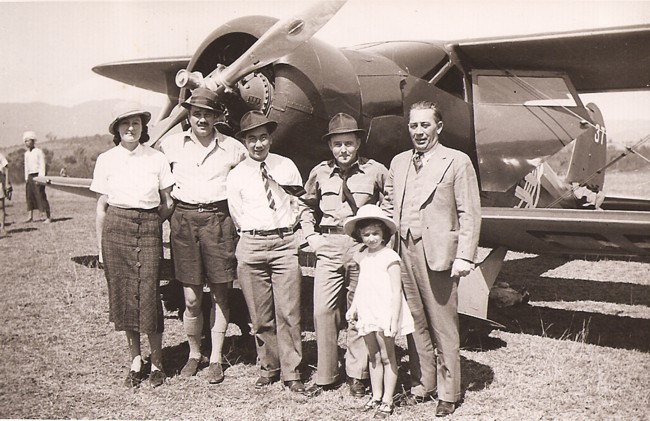 Unknown British couple, Joy Thom, Chuck Sharp, and O.C. Wilke -- the little girl belongs to the British couple.
This was taken in Rangoon, Burma in 1939.
Sharp and Thom were pilot and co-pilot and my dad was flight engineer on this survey flight between Chunglking and Rangoon.
---
November 13, 1939: In Kowloon, Emil Silvan Scott of Texas, U.S.A. was married to Elizabeth Lowe Steele of Maui, Territory of Hawaii. Best Man at St. Andrews Church was Royal Leonard. The ceremony was also witnessed by Walter Campbell "Foxy" Kent. Kathryn Wilke arranged the reception at the Peninsula Hotel immediately following the wedding.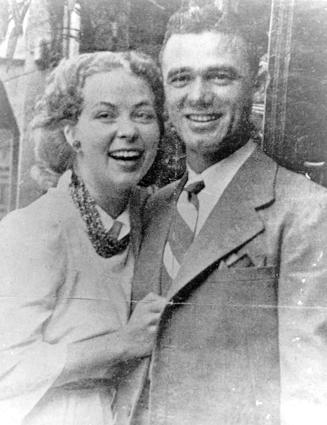 Mr. and Mrs. E.S. Scott
"Georgi"and "Scotty"
Kowloon - November 13, 1939
(Photo Courtesy of Tom Moore)
---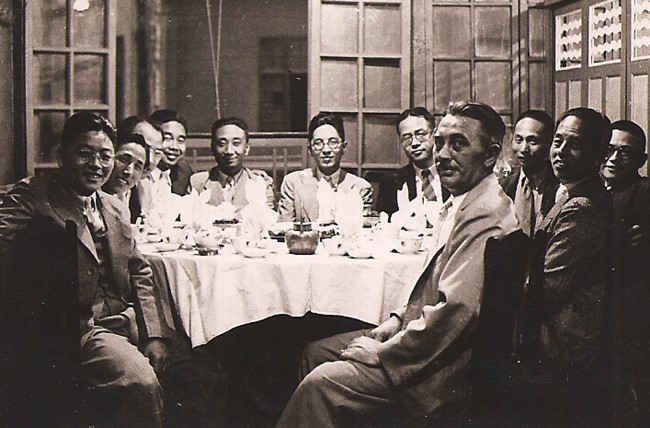 This photo was taken at a dinner that my dad gave for "a bunch of CNAC employees" in Chungking in April, 1940.
Unknown, Unknown, Unknown, Unknown, Unknown, unknown, Unknown, Unknown, Unknown, Unknown and O.C. at right front
If you see someone you know please let us know.
Thanks.

If you would like to share any information about O.C. or Katie Wilke
or be added to the CNAC e-mail distribution list,
please let the CNAC Web Editor, Tom Moore, know.
Thanks!