Among other jobs, Charles Delay was the Motor Shop Foreman in Shanghai. See Wings for an Embattled China by W. Langhorne Bond, page 65.

---
March 17, 2004
Hi!

My Grandfather was Charles Joseph DeLay. He was born in Casey, Iowa in 1872. He died & was buried in Shanghai, China in 1934.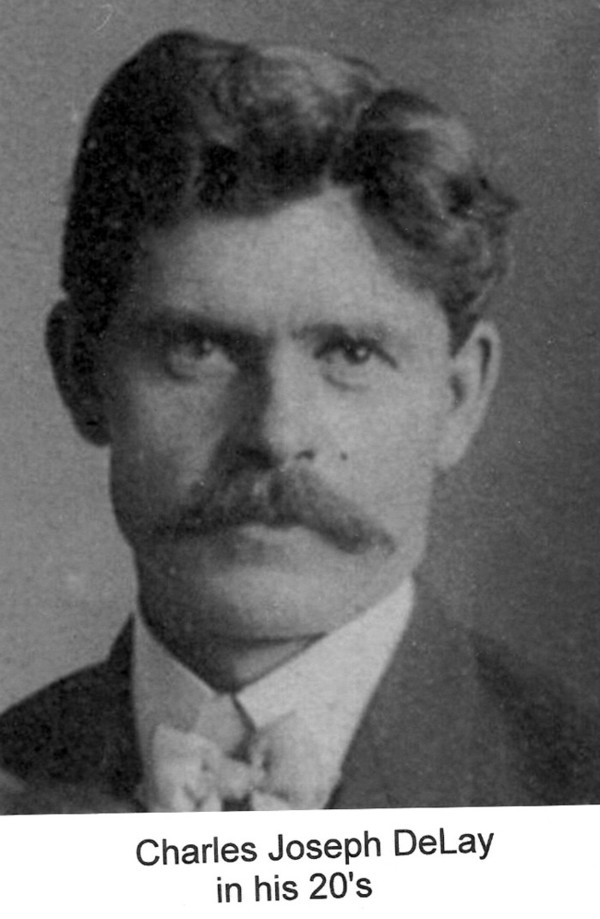 From the 1890's in either Oklahoma, Kansas or Iowa.
An older cousin who knew him told me our Grandpa was a "Natty Dresser".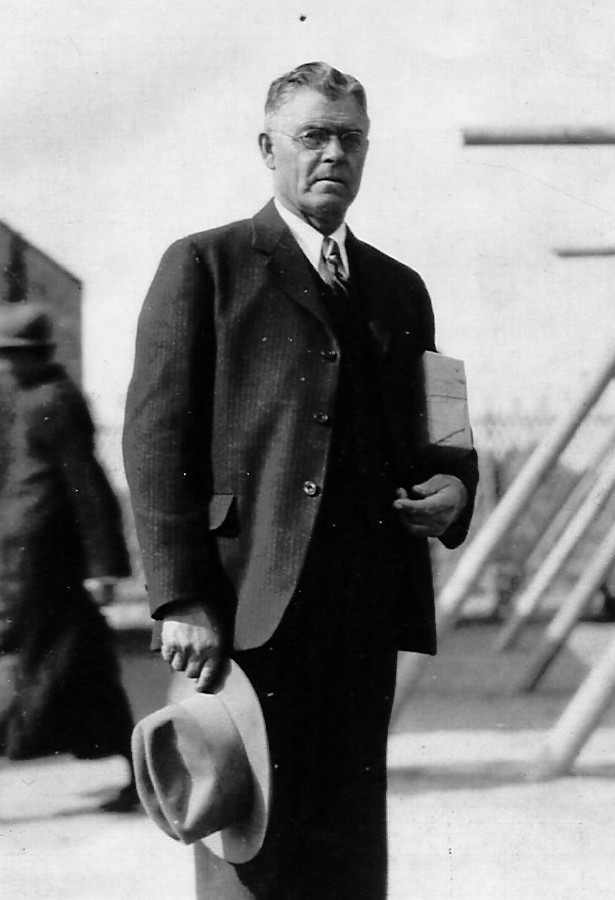 Grandpa, all dressed up, holding hat and a parcel.
This was the day he was to go home to America.
The picture was taked before he boarded the ship.
He had an attack (heart-kidney related).
He was taken off the ship and to "The Country Hospital" in Shanghai.
He died there several days later on August 12, 1934.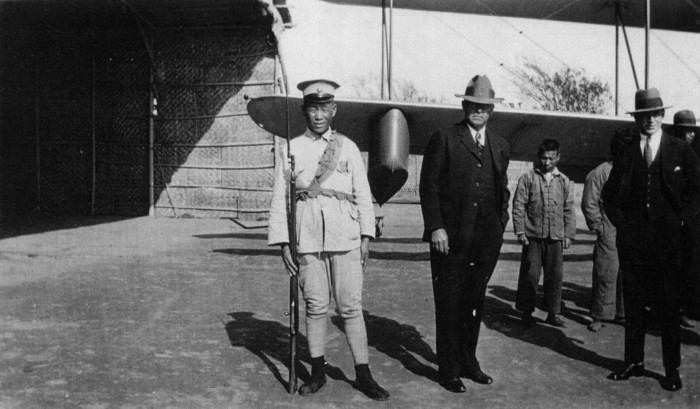 left to right
unknown guard, Charles DeLay and unknown
men in background are also unknown
August 1934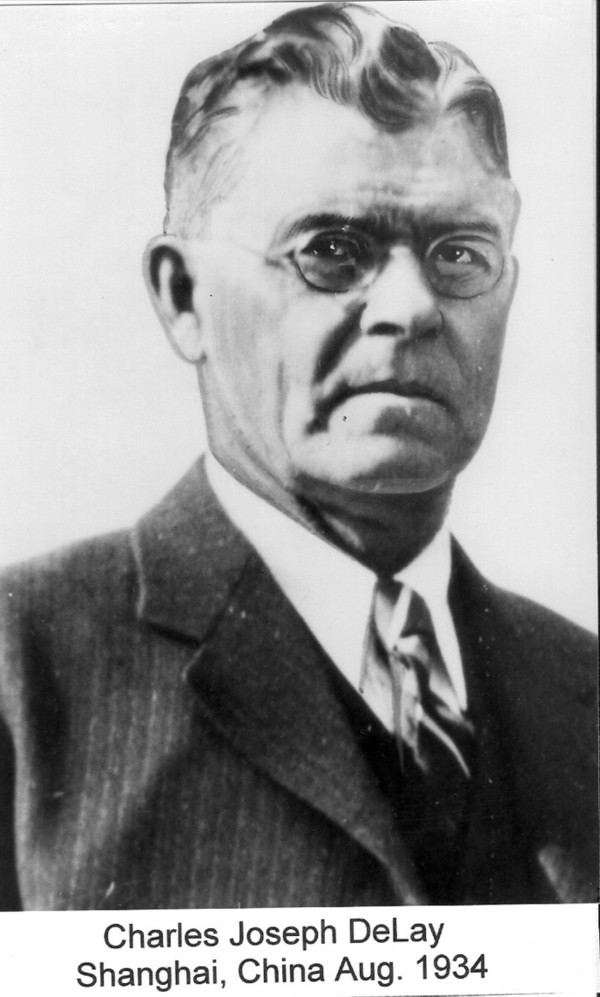 I think this pic of him in China was the same one taken on the day that he was supposed to depart for America.
It appears to be re-touched.
I think that was because it's the same one that was used in his obituaries.
His hat was sent back to Grandma as part of his "effects".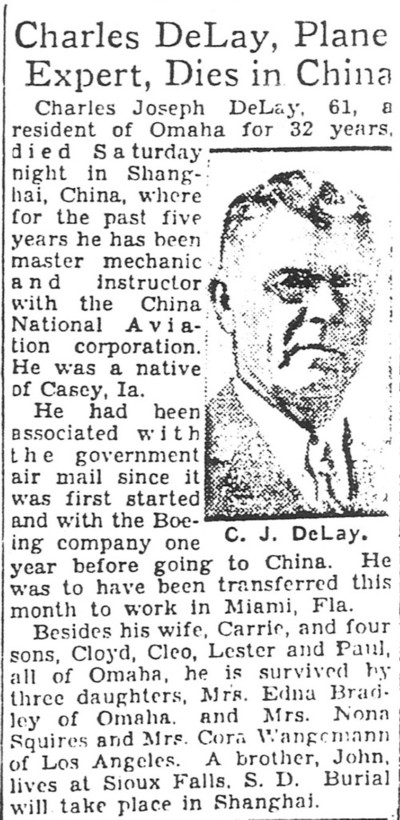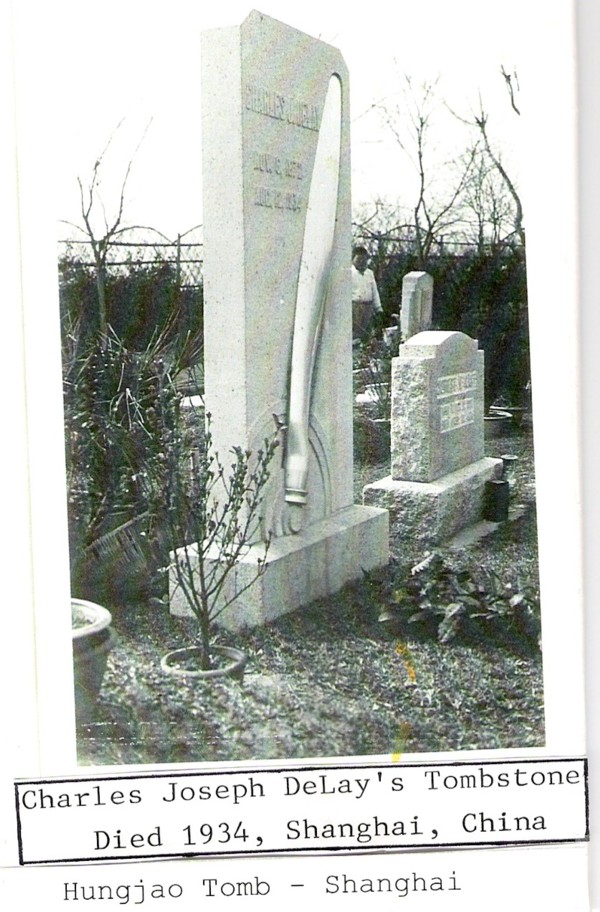 WE ARE VERY INTERESTED IN FINDING OTHER PICTURES OF THIS GRAVESITE.
CAN YOU HELP?
THANKS.
---
(NOTE: To the best of our knowledge the Hung Jau Cemetery was destroyed by the Red Guards during the Cultural Revolution in the 1960's when the Chinese revolted against Western influence. It was paved over. Remains of the Westerners were transferred to a Tomb. In the last few years we have had substantial help from the British Consulate and the American Embassy. They were very helpful in Shanghai. They have carried out some extensive research on our behalf and have come to the conclusion that the Hung Jau Cemetery now stands beneath a hill in the Panyu Park.)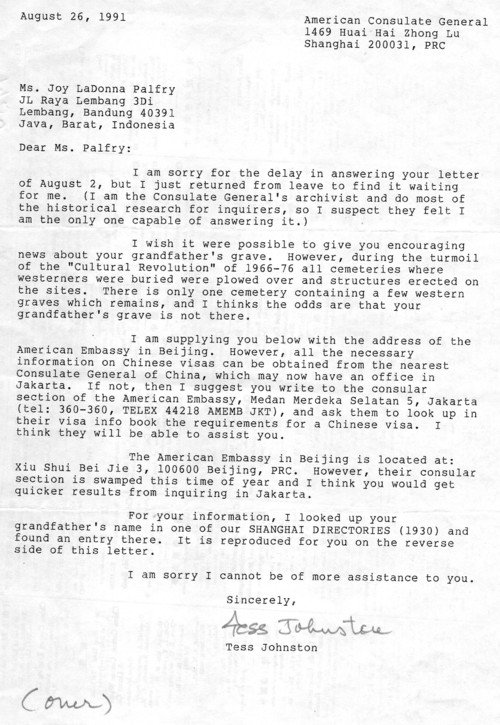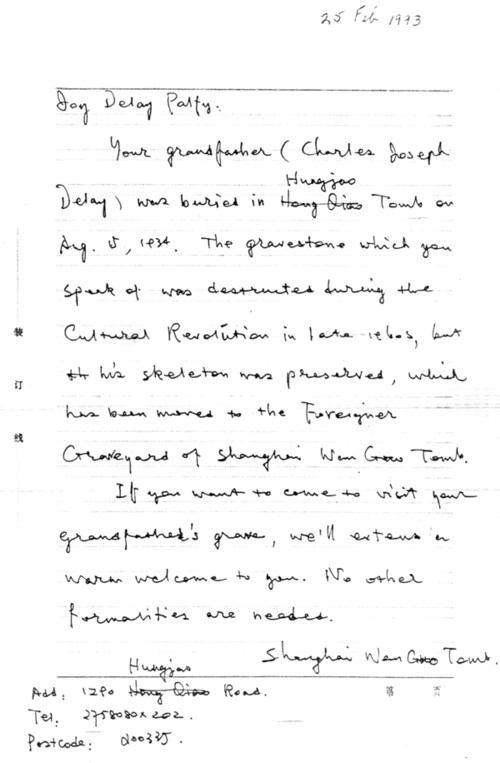 ---
He sailed for China in September 1929. We were told that he was sent there to instruct the Chinese in working on airplane engines. He never flew. He "didn't trust airplanes!"

I don't know if he is of much interest to you. I do our family genealogy, so I have quite a bit of info on him. I have his passport application, newspaper obits, grave info from Shanghai, 1930 Shanghai telephone page listing: "Operators for China National Aviation Corporation - (Formerly Aviation Exploration, Inc.)" Chung-kuo-fu-yung-kung-szc, 3 Canton Road. Nineteen employees are listed there (including my Grandfather.) The only other name that I had heard before was that of Ernest M. Allison, Pilot.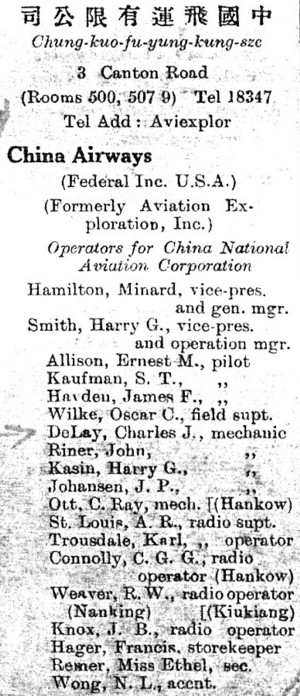 Minard Hamilton
Harry G. Smith
Ernest M. Allison
James F. Hayden
Oscar C. Wilke
Charles J. DeLay
John Riner
Harry G. Kasin
J.P. Johansen
C. Ray Ott
A.R. St. Louis
Karl Trousdale
C.G.G. Connolly
R.W. Weaver
J.B. Knox
Francis Hager
Miss Ethel Remer
N.L. Wong




His obit states: "he has been master mechanic and instructor with the China National Aviation corporation." He was buried in Hungjao Road Cemetery with a large tombstone with an airplane propeller embedded in it.

I have several old black & white snapshots that he sent home. One is of a very amateurish looking plane (cloth-covering?) Another has a plane with a large engine & propeller with 6 people posing in front of it. Five men are obviously in work clothes. The sixth must be a Supervisor. He's wearing a bow tie. One pic has a Chinese soldier with a rifle (a guard?) standing next to my Grandfather in front of a plane. The planes all have 2 wings with struts connected between them.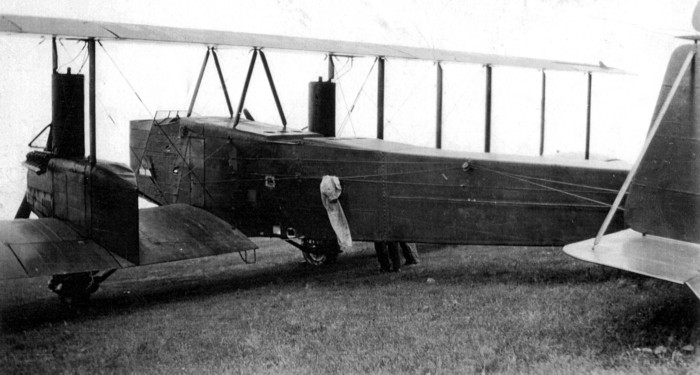 Can you identify this type of plane?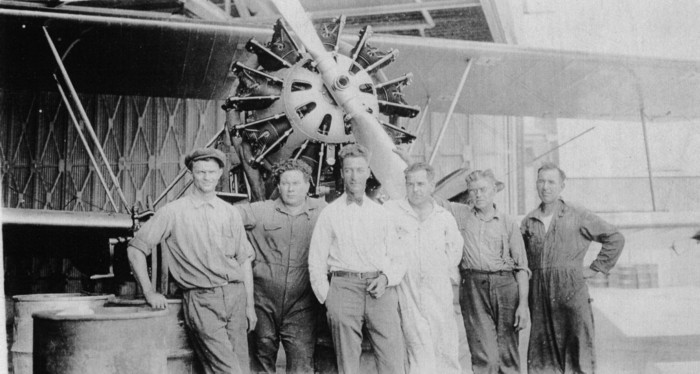 left to right
unknown, unknown, We think this man in the bow-tie may be the supervisor and his name might be J.P. Johansen, unknown, Charles DeLay, we are pretty sure this is Jimmy Hayden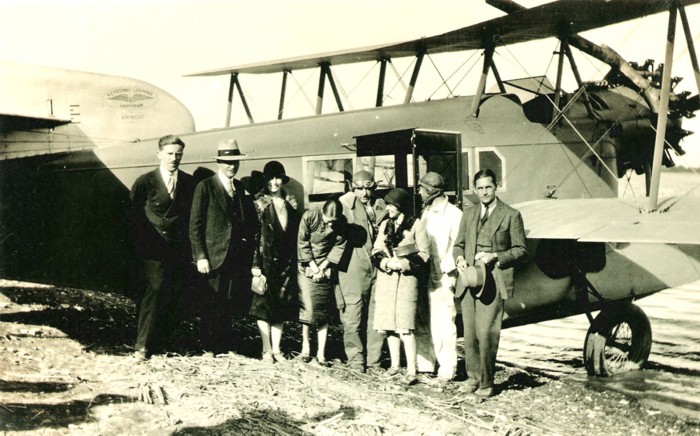 left to right
unknown, this might be Harry Smith, unknown, unknown, E.M. Allison unknown, unknown (possibly the co-pilot) and unknown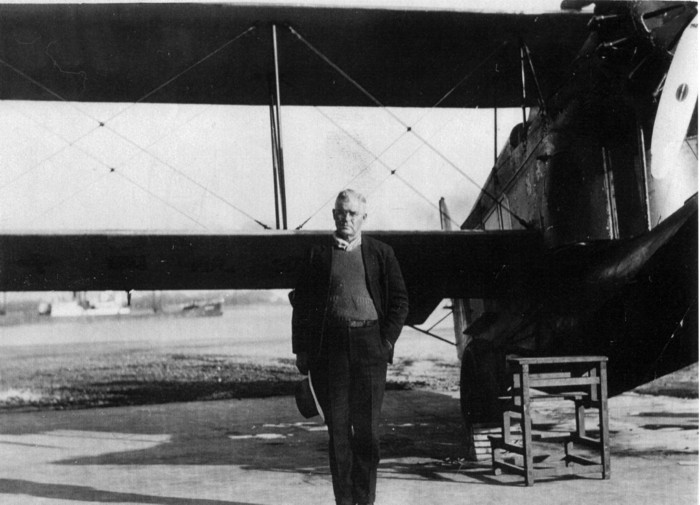 Charles DeLay standing in front of one of the Loening Amphibians or "Air Yacht"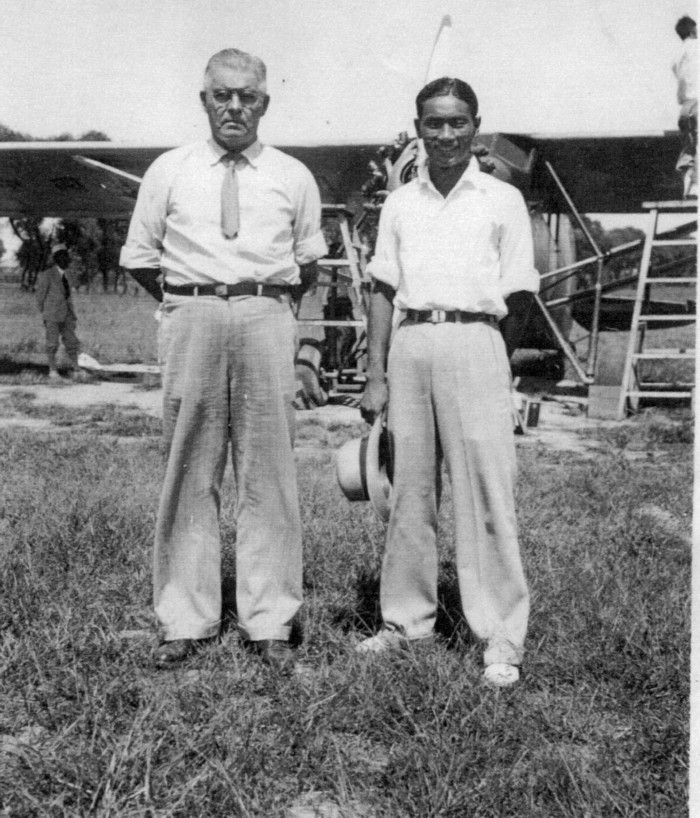 Charles DeLay and unknown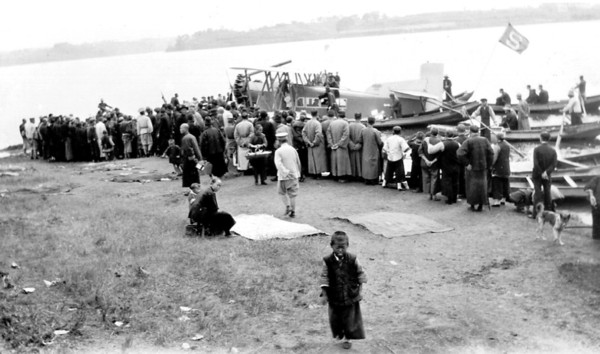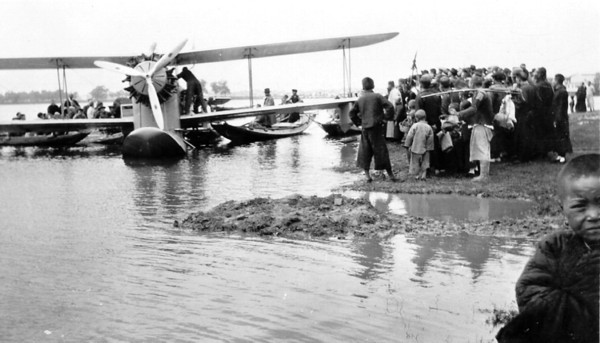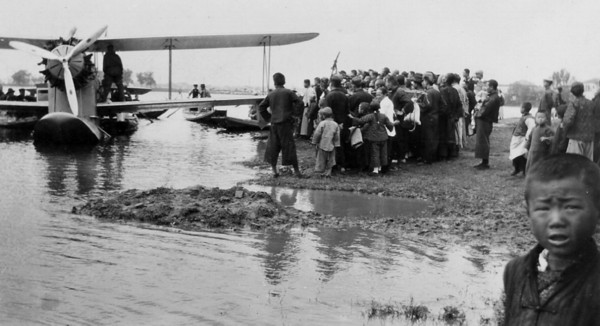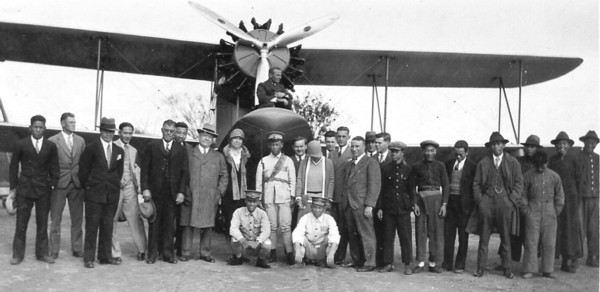 "the gang at Lunghwa"
Charles DeLay is the 5th from the left, hat in hand.
Harry Kasin is sitting on the nose under the propeller.
Click here to see a larger version of this picture.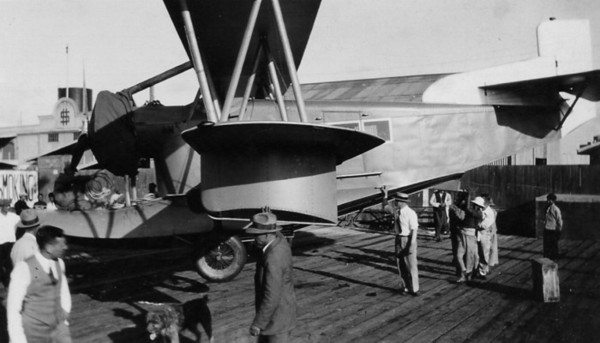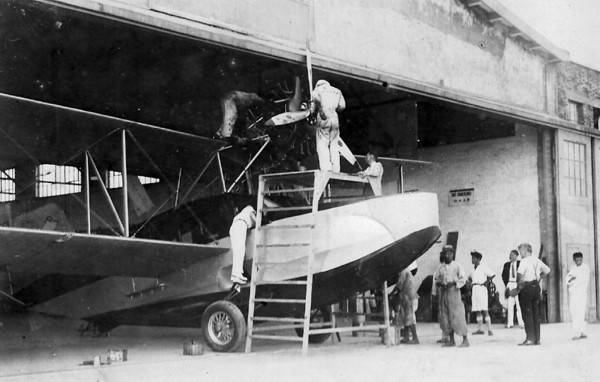 Charles DeLay at the right in suspenders.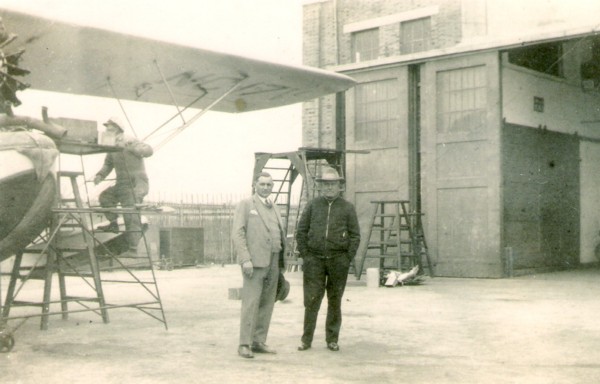 Unknown and Charles DeLay on the right.
Click here for a bigger picture.
Click here for just the faces.
Caption on back of picture.
7th January 1934
With compliments
Yours
????? ??uitt????? (Pruitt)????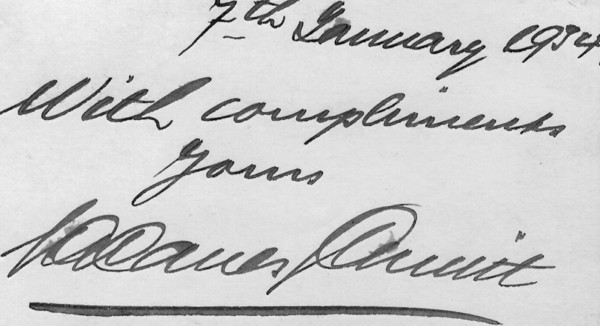 Click here for a bigger picture of the signature.
Do you know this signature?
(The signature seem to begin with 2 capital ltrs. Perhaps, an initial for first name, second name spelled, & then last name?)


Charles Joseph DeLay went on a wagon train to Oklahoma with his parents in the early 1890's & to China later on. SO, I guess you could say he didn't live a boring life for a man of those times!!

Well, please let me know if any of this is of interest to you! It was interesting to find your site on the WEB.

Joy DeLay

(Joy - Yes, your e-mail was very interesting. Thanks for sharing some of your family history.)



If you would like to share any information about Charles Joseph DeLay
or would like to be added to the CNAC e-mail distribution list,
please let the CNAC Web Editor, Tom Moore, know.
Thanks!