CHARLES F. HOEY (1??? - before 1958)
(Medical Doctor)
(CNAC 194? - 1949)


From the 1960-1962 CNAC mailing list:
Hoey, M.D. d (d=doctor)


---
Here is a small excerpt from a letter written by Tom Reynolds to his wife Damaris Reynolds, about Black Christmas:

"Within the next few minutes all survivors and all bodies were removed and on their way into the city. Dr. Hoey, CNAC's doctor, whom I had met while he was with the Firestone Company in Liberia, did a magnificent job which was all the more remarkable because it was raining so hard and everything so deep in mud.

---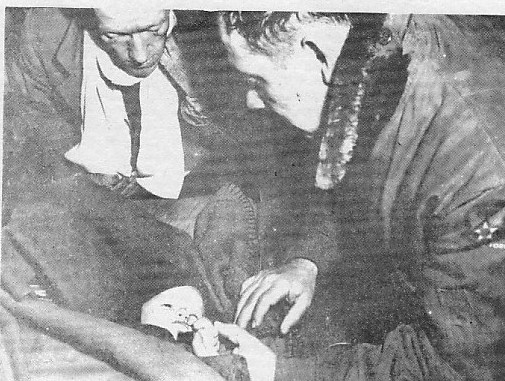 Red Holmes and Doc Hoey.
---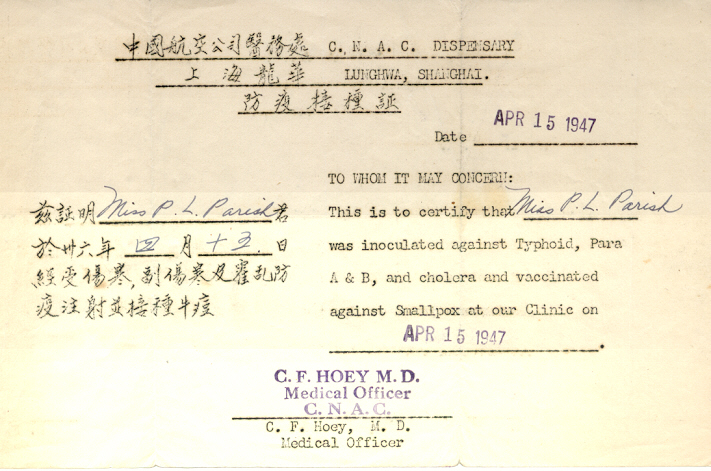 (Courtesy of Valerie Parish Kendrick, daughter of Len Parish)




If you would like to share any information about C.F. Hoey
or would like to be added to the CNAC e-mail distribution list,
please let the CNAC Web Editor, Tom Moore know.
Thanks!


Background music to this
page can be controlled here.
"Boogie"