October 20, 2005

I met Margaret and her husband, Kenneth Soong, at the recent CNAC Reunion. Here is their photo.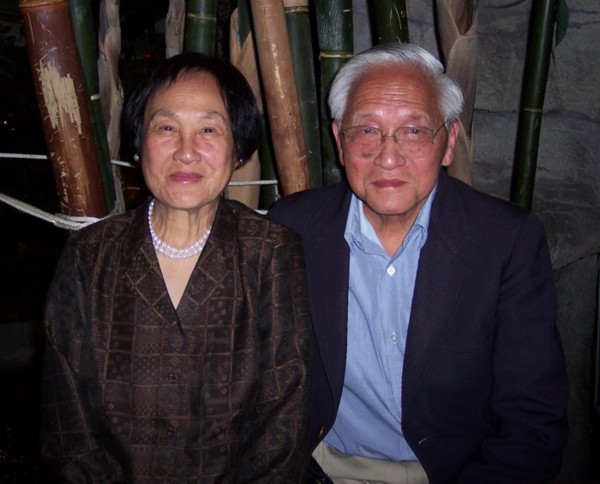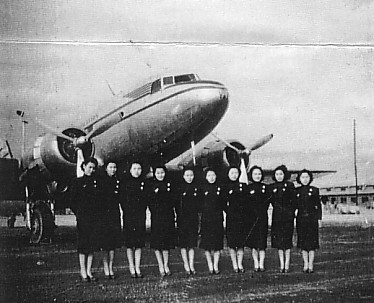 Lunghwa Airport - September 1946
2nd Class of flight attendants
left to right
Kathy Lu, Elizabeth Lan, Margaret Mun, Julia Chu, Gertrude Sun, Lucy Sih, Helen Fong, Marion Tan, Hilda Chu and Irene Shen
(Photo Courtesy of Margaret Mun Soong)
---
At the 2005 reunion, Margaret said that Harold Chinn was her "favorite pilot".


---
Margaret provided the following photos.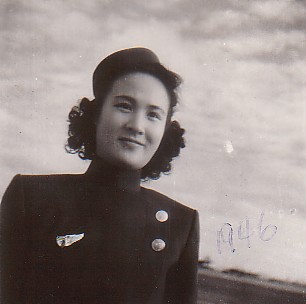 Margaret Mun - 1946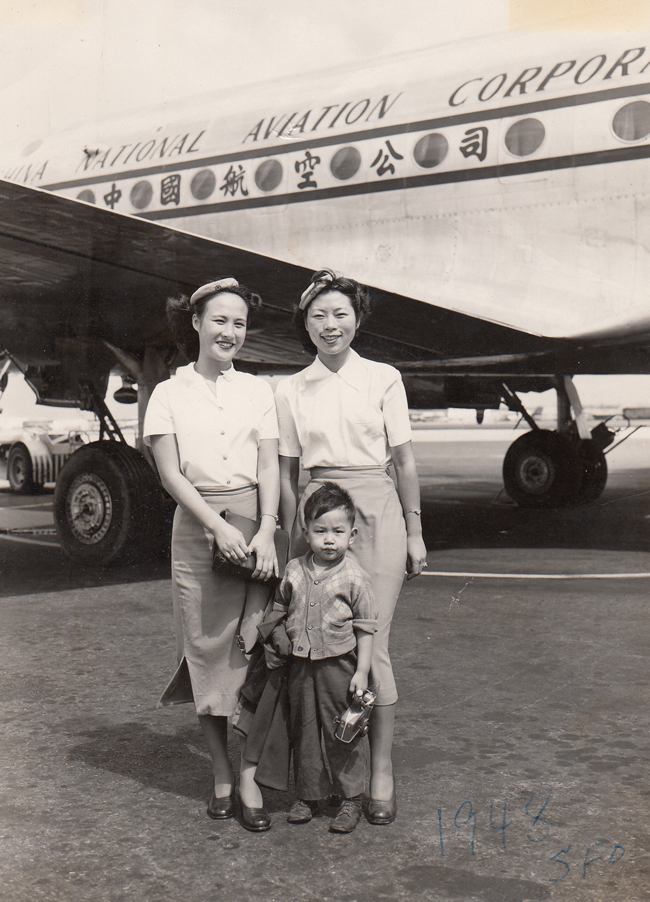 Margaret Mun and Julia Chu with an unknown 3 year passenger



OK, here's a close up -- do you know this boy or is this you?
Let me, the CNAC Web Editor, Tom Moore know. Thanks.
San Francisco - 1948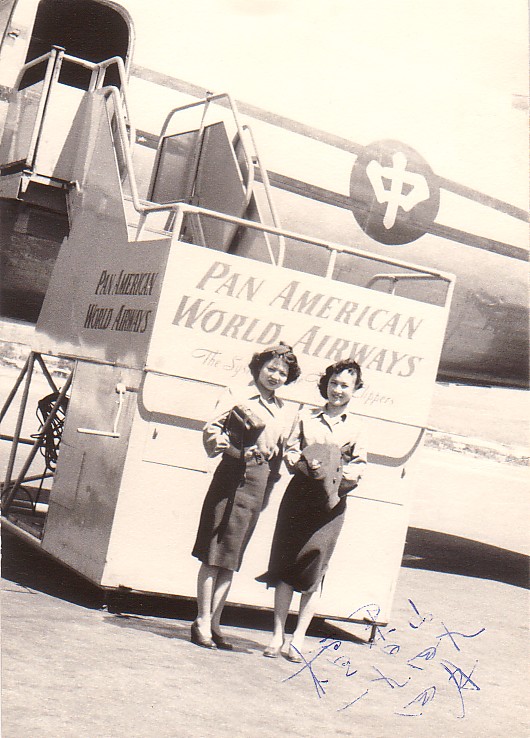 Edith Wong and Margaret Mun
Honolulu - April 1949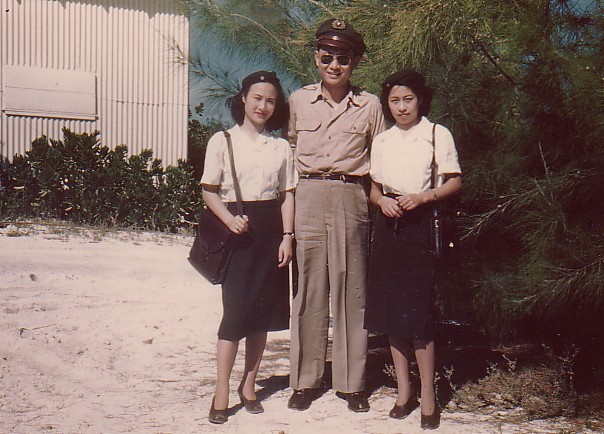 Margaret, Unknown Radio Operator and Elizabeth Lan
May 1949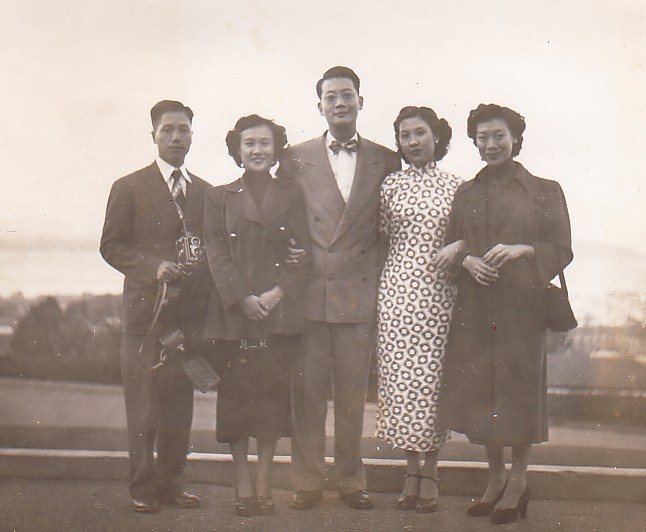 V.C. Chow, Margaret Mun, Bob and his wife (both worked in the San Francisco CNAC office) and Betty Ho
Last day of CNAC in San Francisco - November 4, 1949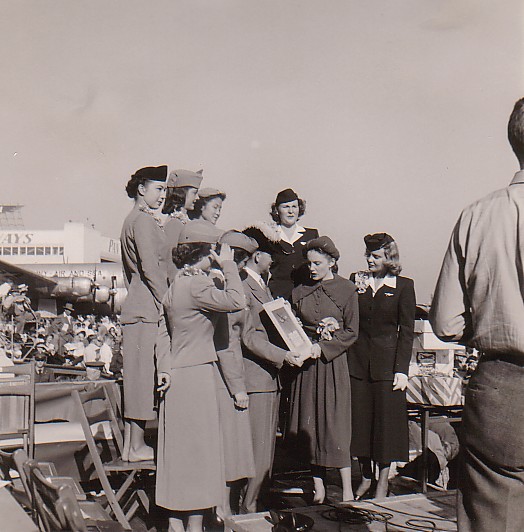 Movie Star Joan Leslie accepting plaque
The 2 women in the darker uniforms on the right are PanAm flight attendants
On the tow row, third from the left is Helen Feng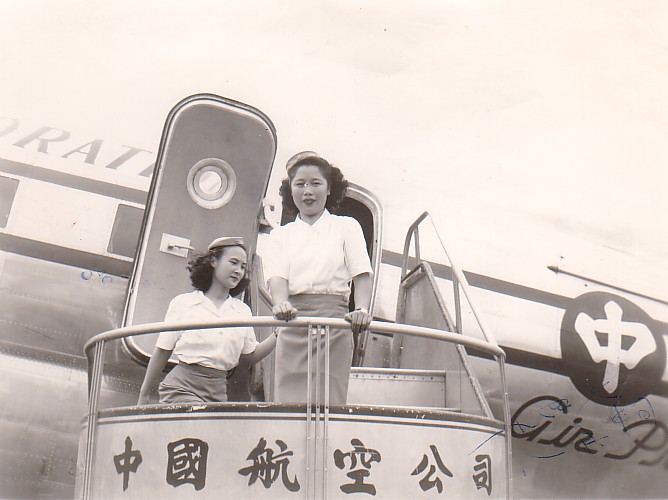 Margaret Mun and Kathy Lu
The plane (C-46) Air Prince was used by T.V. Soong

If you would like to share any information about Margaret Mun
or would like to be added to the CNAC e-mail distribution list,
please let the CNAC Web Editor, Tom Moore, know.
Thanks!