From Gene Banning's list of 8/31/00:
"... Aug 1943; made Captain Oct. 1943."

---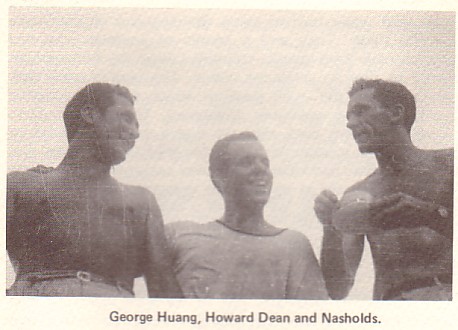 Huang, Dean and Nasholds
From "Wings Over Asia" Volume IV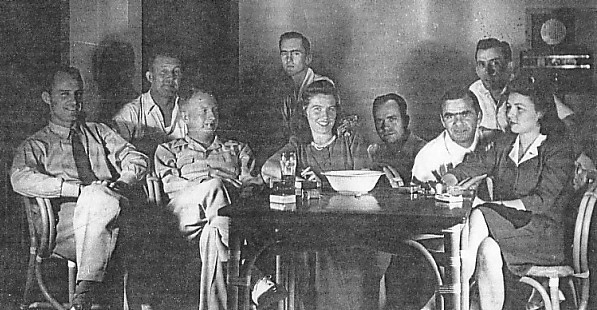 Calcutta - 1943
left to right
Jim Shaffer, Jack Blackkmore (?), Bob Pottschmidt, Dickie Stratford, Marge Shafer, Unknown,
Frank Higgs, Nagholds (probably Nasholds), Diana Barrington Menzies (Mrs. Higgs to be)
We need help to make positive identifications from YOU!
As you can see I have a few spellings for Shafer, "Shafer", "Shaffer" and "Schaffer".

Now, let's see those faces a little closer.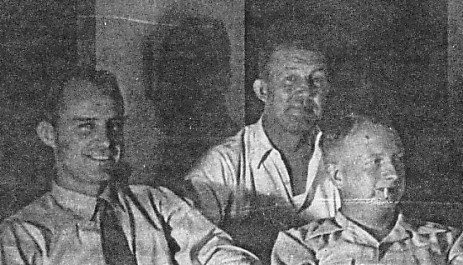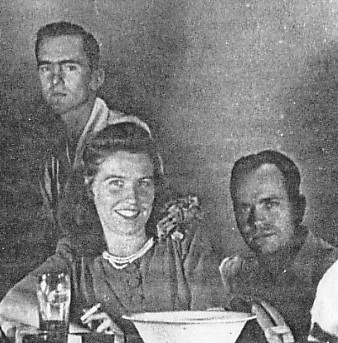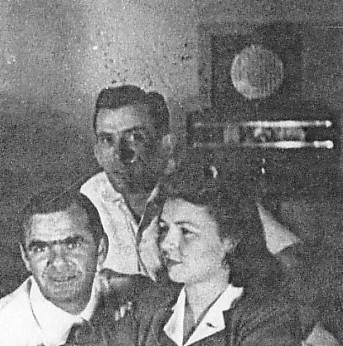 ---
From a 1960's CNAC mailing list Millard's listed his address as:
Nasholds, Millard K.
c/o Coleman Co.
St. Francis & 2nd
Wichita, Kan.

From the 1979 CNAC Mailing List:
Millard K. Nasholds
2405 S Voss
Houston, TX 77057

From the 1995 to 2000 CNAC Mailing Lists:
Capt. Millard Nasholds
2738 NE 32nd Street
Ft. Lauderdale, Fl 33306
(305)564-2562


---
December 12, 2005

Dear Tom;

Thanks for writing back, and what a valuable service you provide. I'm very grateful to you.

Yes, Millard Nasholds was born in Altamont, New York. His parents were Wade Nasholds and Bertha Hellendeck Nasholds. I was his stepson, he married my mom in 1959. I lost rack of him near the very end of his life as he had stage 4 Alzeimer's and required very monitored care. I was, and am the single dad of 4 girls I raised fulltime. I couldn't work & raise them & care for Nash all at the same time unfortunately. He spoke often of the far east and the adventures there. Quite a ride!!!

Let me know if there is anything else I can provide for you. God Bless you.

Steve Whalen
E-mail stevewhalen@comcast.net



If you would like to share any information about Millard K. Nasholds
or would like to be added to the CNAC e-mail distribution list,
please let the CNAC Web Editor, Tom Moore, know.
Thanks!