This reunion was held at the Embassy Suites in Burlingame, California.
I was out of commission for this reunion, but I'm told that everyone had a great time.
Hope to see you at the 2007 Reunion.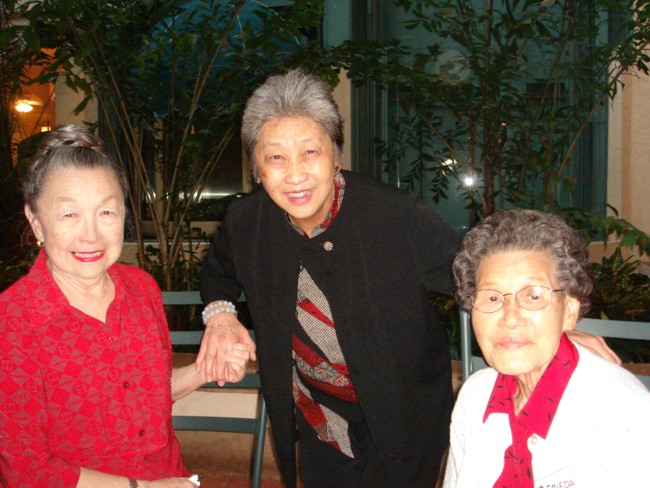 Dolly Wong (daughter of P.Y. Wong), Lynn Lee (wife of P.T. Lee) and Frieda Chen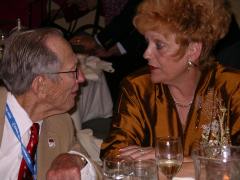 Fletcher Hanks and Valerie Kendrick (daughter of Len Parish)

Party at Moon Chin's home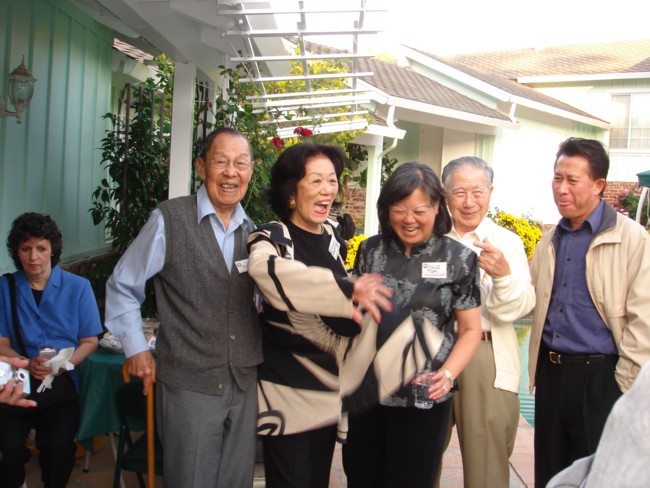 Patti Gully, T.T. Chen, Rene Robertson, Dale Tom (daughter of Harold Chinn), Moon Chin and Martin Yan of "Yan Can Cook" fame



If you would like to share any information about the 2006 Reunion
or would like to be added to the CNAC e-mail distribution list
please let the CNAC Web Editor, Tom Moore, know.
Thanks!