JAMES TATE (1913 - 1967)
(CNAC 1945 - 194?)
(Captain - July 2, 1945)


In the 1943-45 log book of Don McBride, James listed his home address as:


James Tate
531 San Francisco Ave.
Pomona, Calif.
---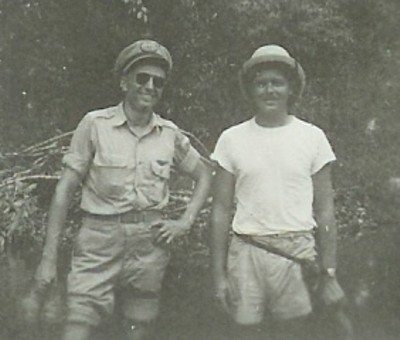 James Tate and Arnold Schilperoot in the Bush North of Dinjan
About 1945
(Photo Courtesy of Arnold Schilperoot)
---

John Kenehan's pilot's list indicates that James Tate checked out as Captain on 7/2/1945 and is now deceased.

---
How about this great shot taken in Egypt...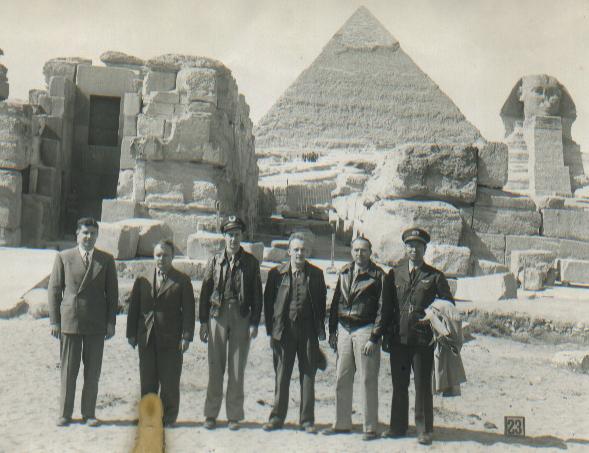 Egypt by the pyramids
-- left to right --
Bob Sherwood, Melvin Smith, Andy Longbotham, Rolph Preus, Jim Tate, Hugh Chen (Chinese senior Captain)
(Here's a close-up of those faces)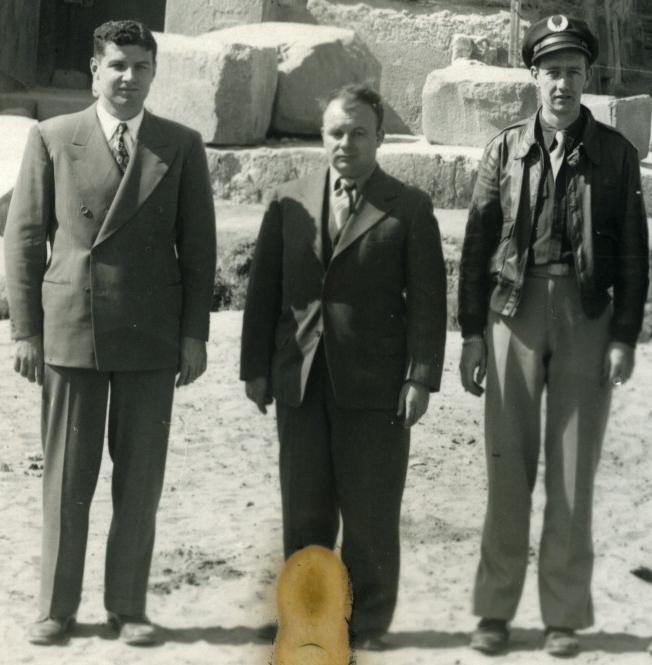 Bob Sherwood, Melvin Smith and Andy Longbotham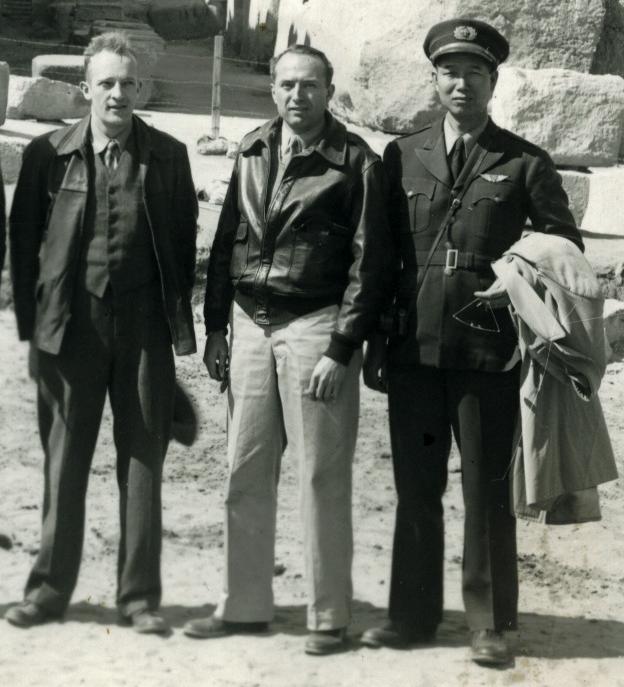 Rolf Preus, Jim Tate and Hugh Chen
---
May 24, 2007

My impression was that Tate may have belonged to a Masonic order. I do not know where his home was and I don't think he was married.
(NOTE--March 14, 2014: James Tate was married and I am now in contact with his family. More to follow, stay tuned!)

Bob (Sherwood)






If you would like to share any information about James Tate
or would like to be added to the CNAC e-mail distribution list,
please let the CNAC Web Editor, Tom Moore, know.
Thanks!


Background music to this
page can be controlled here.
"Tuxedo Junction"